Clinton Cites 'Serious Concerns' about Russian Election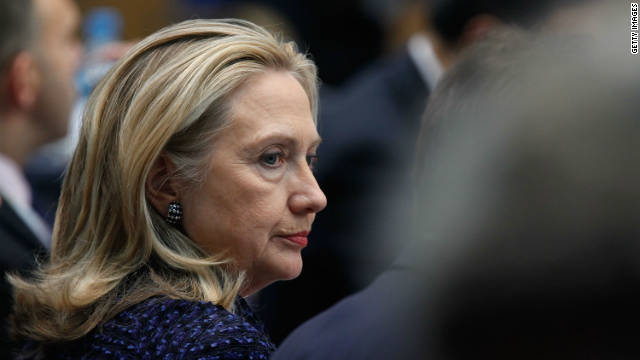 Secretary of State Hillary Clinton called for a "full investigation" of irregularities in Sunday's parliamentary elections in which the party of Russian Prime Minister Vladimir Putin appears to have suffered a serious setback.
"We have serious concerns about the conduct of the election," she said Tuesday as ministers gathered for a meeting of the Organization for Security and Cooperation in Europe.
The 56-member nation group, whose membership stretches from the United States to Europe, Russia and Central Asia, monitors and promotes democracy and human rights in the region and, increasingly, beyond its borders.
The group was expected to discuss a draft report by the OSCE election observer mission detailing alleged attempts to stuff ballot boxes. manipulate voter lists and harass election monitors.
As Russian Foreign Minister Sergei Lavrov looked on, Clinton told the group the United States had "serious concern about the conduct of the elections," and called for a "full investigation" of all reports of fraud and intimidation."
"The Russian people, like people everywhere, deserve the right to have their voices heard and their votes counted," Clinton said. "And that means they deserve free, fair, transparent elections and leaders who are accountable to them."
With 96% of the votes counted, Putin's United Russia party took the largest share of the vote in Sunday's elections with 49.5%, followed by 19.2% for the runner-up Communist Party, according to the Central Election Commission's website on Monday. The Fair Russia party had 13.2%, and the Liberal Democratic party had 11.7%.
But the numbers add up to a significant loss. United Russia stands to lose many of the 300 seats it currently holds in the 450-seat Duma — Russia's parliament — possibly shedding more than 60.
The developments came as around 100 protesters were arrested in Moscow Sunday, according to official news agency RIA Novosti, citing police. Authorities detained 70 more in St. Petersburg. Police had warned protesters earlier in the day not to hold "unsanctioned rallies" in Moscow, the Interfax news agency reported.
Source: CNN | Elise Labott