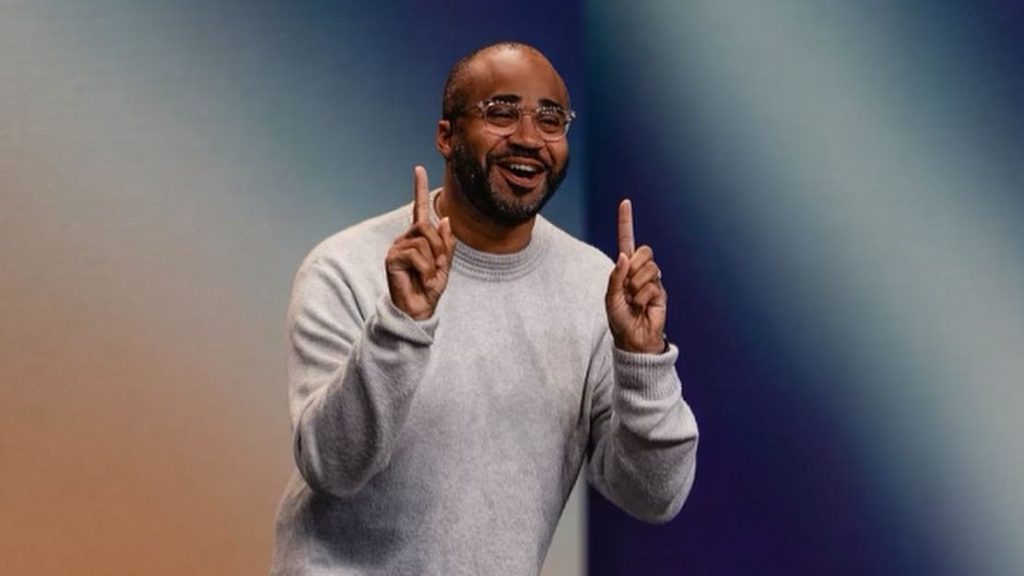 Pastor Albert Tate of the Fellowship Monrovia in Monrovia, California, has been put on leave of absence for so-called "INAPPROPRIATE" TEXTS AND COMMENTS or what the world calls "SEXTING."
Daniel Whyte III, President of Gospel Light Society International, says he is going to say the same thing About Pastor Albert Tate of Fellowship Monrovia in Monrovia, California, that he said About Pastor Matt Chandler of the Village Church in Dallas, Texas. Whyte says he does not have time to deal with this church foolishness a fresh and anew. He told Matt Chandler to resign, and he is saying the same thing to Albert Tate. Below are some of what Whyte said regarding Matt Chandler and his sexting last year. Whyte finds it strange how that Matt Chandler was immediately condemned by the secular media and the church media around the world when he did what he did and hardly anybody is saying anything about Tate, who is connected to several churches and boards. 
Daniel Whyte III, President of Gospel Light Society International, Lovingly and Respectfully Tells a Pastor, Who he Prayed For When he Was Sick and Near Death And Who he Encouraged Others to Pray For, Matt Chandler, to RESIGN IMMEDIATELY. Committing Adultery BY TEXT Has Been the Church's and the World's Little Dirty Secret For Years Now and Caused the Sins of Fornication, Hook-ups, Side Pieces, and Adultery to Explode in Growth and Was a Big Part of the Reason the Church Went Under the REBUKE and CHASTISEMENT of the LORD JESUS CHRIST Through the Coronavirus Plague and All of the Other Plagues That Have Come Upon us Because the Church is Not Repenting, and Therefore, is the Reason Many Pastors and Their Wives, So-called Church Leaders, and Church Members Have Gotten Sick and Died, For They Were Giving Communion and Taking Communion Unworthily For Years. This is Common Knowledge. TEXTING is One of the Most POWERFUL and Also Most INTIMATE Forms of Communication Ever Invented. Most People Would Agree That They Would Rather Text Than Talk on the Phone or Email or do a Face Time. The Truth of the Matter is, to Borrow a Phrase From the Late Dr. Frederick K. C. Price, Some Men Can Talk the Panties Right Off a Woman, and There Are Some Men Who Can Text the Panties Right Off of a Woman and Have Her Show up at the Hotel of His Choice. Sad to Say, This Has Happened With Church Folks Thousands of Times Over the Years, and it is Still Happening Today, and That is Why Pastors Are Still Falling, Families Are Still Being Ruined, and Churches Are Still Being Dismayed and Destroyed. Besides All of That, Texting a Man's Wife in the Church or Any Woman in the Church or Outside of the Church is a No, No, if Not a Blatant Attempt at Adultery. This Thing That Matt Chandler Said in the Pulpit About "We Practice Brother/Sister Here" is of the Devil. We Are Brothers and Sisters in Christ, But We're Not Brothers and Sisters Like That. I Believe Most Men Would Agree, if You Even Have my Wife's Number, You're Going to Get Gangster Slapped Like Will Smith Did Chris Rock. "Keep my wife's number out of your phone. And if you ever text my wife, in love, I am going to whip your ass or worse." And then tell you, "I know you have  read the Bible but evidently you missed this verse: 'jealousy is the rage of a man.'" And See, This is What Has Been Going on in the Church For Years now: This Foolish Familiarity Which Produces Evil Among the Brothers and the Sisters in Christ Jesus Must Stop. Pastors and Pastors' Wives Need to Respect Other People's Spouses and Keep Their Christian Distance, For Familiarity Not Only Breeds Contempt; it Breeds Adultery and Other Ungodliness. In Closing, Another Reason Why Matt Chandler Needs to Resign is Because he is Somewhat Like a BISHOP Over Other Churches as he is the Chairman of Acts 29, and Because of the Other Scandals That His Church Just Came Through Where They Had to Settle and Pay Somebody a lot of Money, and Also Because the Department of Justice is Investigating the Entire Southern Baptist Convention For the Same Foolishness That he Just Partook in. Matt Chandler, do Not do Like Tavner Smith and Brian Houston and Push the Church to Destruction and Bankruptcy. You Are Better Than That. Yes, There Are People There Who Love You and Who Are Trying to Keep You on. Now, Show Them That You Love Them and Resign Post Haste From the Church and Also From Acts 29.
"NO PASTOR, NO DEACON, and NO SO-CALLED CHURCH LEADER SHOULD HAVE THE PERSONAL CELL PHONE NUMBER OF ANY WOMAN OUTSIDE OF HIS WIFE AND HIS DAUGHTERS." Daniel Whyte III, Who Has Called For Matt Chandler's Immediate Resignation on Monday, August 29th, Not Only For This Scandal That he is in Right Now, Which Involves the Demonic, Dangerous Philosophy of This LOOSE 'we be brothers and sisters' Foolishness, Which he Mentioned in His Speech Where he Informed the Church That he Was Taking Leave For Inappropriately Texting Another Man's Wife, Which Many Other Gregarious Pastors Practice Where they foolishly Think they can call another man's wife by her First name without permission, be Very Familiar With Her in Other Ways, where they think they can hug another man's wife, where they think they can somehow get the personal phone number of another man's wife and Call Her Any Time and Worse, Text Her Any Time, or of a single woman in the church, which has created havoc not only in the Village Church, but in Churches across this nation, which is not based in Christian brother/sister love but the flesh and power; But Also For the Previous Scandals Which Are Mentioned in the Article Below.  Whyte Says, Matt Chandler is Far From Being the Only Pastor Texting Married Women and Even Single Women in the Church and Outside of the Church. Let's be Very Clear: NO PASTOR, NO DEACON, and NO SO-CALLED CHURCH LEADER SHOULD HAVE THE PERSONAL CELL PHONE NUMBER OF ANY WOMAN OUTSIDE OF HIS WIFE AND HIS DAUGHTERS AND CERTAINLY SHOULD NEVER TEXT ANY MAN'S WIFE FOR ANY REASON WHATSOEVER, OR ANY MAN'S DAUGHTER FOR ANY REASON WHATSOEVER, OR ANY SINGLE WOMAN IN THE CHURCH OR OUTSIDE OF THE CHURCH, PERIOD. Here is a Test For You That You Can Take Right Now: Pastor, Deacon, or So-called Church Leader, Can You Give Your Digital-Savvy Wife and Teenagers Your Main Phone Without Changing Any of its Settings Right Now? If For Some Reason You Have Multiple Phones, Can You Declare Them All to Your Wife and Teenage Children or Young Adult Children and Hand Them Over to Them to go Anywhere They Want to on Your Phone at Any Time? If Your Wife and Children do Not have Free Access to Your Phone or Phones, That's a Problem, Sir. And All of This Goes For So-called Female Pastors and Church Leaders. (See Daniel Whyte III's Other Article on BCNN1.com in the Christian Section Which begins: Daniel Whyte III, President of Gospel Light Society International, Lovingly and Respectfully Tells a Pastor, Who he Prayed For When he Was Sick and Near Death And Who he Encouraged Others to Pray For, Matt Chandler, to RESIGN IMMEDIATELY. . .)
"LET'S SEE THE TEXTS" — DANIEL WHYTE III TELLS MATT CHANDLER: RELEASE ALL OF THE TEXTS! Because You do Not Want to Get on the Bad Side of Boz T. The Mark of a True, Mature Christian is TRANSPARENCY. God Shows Great Favor and Mercy to People Who Are so Humble and Broken and Dead to Self and the World, by the Grace of God, That They do Not Mind Telling the Truth, the Whole Truth and Nothing But the Truth About Their Wicked Ways and Their WICKED TEXTS Providing Things Honest Before All. Matt, the Greatest Light in Billy Graham's Legacy Right Now Due to the Worse LAODICEAN Church in the History of the World is Not Franklin Graham, and it is Not Even Prophetess Anne Graham-Lotz, Who I do Believe Takes After Her Father More Than Anybody in the Graham Family; it is His Grandson Boz Tchividjian Better Known as "THE BOZ." Attorney Boz T., Like His Grandfather Does Not Look For a Fight, Nor Does he Look For Sin Around Every Church Corner — That's Not What he is About; That is Not in Him. The Church is in Such Bad Condition, the Gross Sins of Pastors Like You Abusing Your Authority and Playing With Another Man's Wife is Popping up Everywhere, and he Has More Cases For Victims of Church Sexual Abuse and Sexual Harassment Than a Little Bit. He is a True Christian Man Who is Loving and Kind and Fair to Everybody, by the Grace of God. He is a True Gentleman. But, Son, You do Not Want to Get on the Wrong Side of Attorney Boz T. Because he is the Wrath of God Legacy of Dr. Billy Graham, and he Has Already Expressed Along With Others Some Serious Concern About This Mess You Have Going on in the Village Church.
Author and well-known pastor, Albert Tate, has been placed on a leave of absence by his church board for "inappropriate text messages and questionable comments."
Tate is the founding and lead pastor of Fellowship Monrovia in Monrovia, Calif., and a teaching pastor at Willow Creek Community Church in the Chicago suburbs. He's also the author of two books and founder of The Greatest Story, Inc.
On September 24, Fellowship Monrovia Board Chairman George Selah made a statement about Tate's leave of absence to the church, which has since been posted online.
In the statement, Selah said that Tate's leave "follows an initial review by the board and outside experts concerning inappropriate text messages and questionable comments he has made."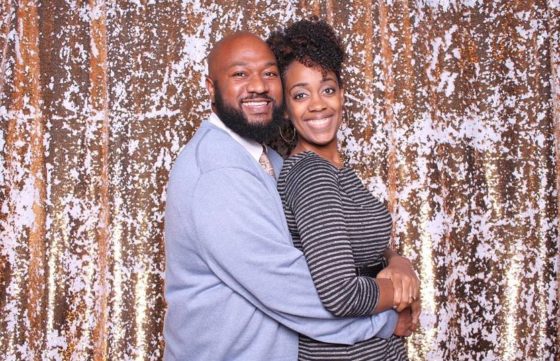 Selah's statement did not give an expected duration for Tate's leave of absence. However, Selah added, "We believe in grace, accountability, and the redemptive power of Christ. Therefore, we see this leave of absence as a necessary time for Albert to engage in a period of reflection, spiritual guidance, and restoration."
Give a gift of $30 or more to The Roys Report this month, and you will receive a copy of "I Didn't Survive: Emerging Whole After Deception, Persecution, and Hidden Abuse" by Naghmeh Abedini Panahi. To donate, click here.
A follow-up email from the board to the congregation, obtained by The Roys Report (TRR), further stated: "(T)his is not an abandonment of our Senior Pastor but a manifestation of our church's core values—values that underscore the importance of integrity, responsibility, and spiritual growth."
The email also stated, "God's church is bigger than any one person. That commitment will guide all of our decisions and recommendations."
The Roys Report (TRR) reached out via email to Fellowship Monrovia for more details about Tate's leave of absence but did not hear back. TRR also reached out to Tate for comment, but he did not respond.
TRR reached out to Willow Creek, asking how the news impacts Tate's role there, but the church did not reply by time of publication. Tate remains listed as a teaching pastor on Willow's website.
The announcement at Fellowship Monrovia comes during a period of transition at the church. Over the summer, three Fellowship Monrovia Pastors resigned.
Chief of Staff Michael Field, whose been at the church since its founding in 2012, resigned in July. And Campus Pastor Brandan Spencer and Spencer's wife, worship leader and Teaching Pastor Tiana Spencer, resigned at the end of August.
In a letter to the congregation obtained by TRR, Field expressed deep love for the church. He did not give a reason for resigning but simply said that he and his wife "feel clarity from God that this beautiful season has come to an end."
Similarly, in the Spencers' letter to the congregation obtained by TRR, the couple said they were "heartbroken" to leave but felt God was calling them "into a new season."
TRR called the church and spoke briefly with Middle School Pastor Sam Aguirre about the pastors' resignations. Aguirre said couldn't on why the pastors have left. However, she indicated that more pastors were in the process of exiting the church and that she was "one of those pastors being impacted."
In addition to his role at Fellowship Church, Tate also serves on the board of the Global Leadership Network (GLN).
GLN Senior VP of Church and Market Engagement Dave Thornton told TRR that GLN is aware of Tate's leave of absence. Thornton added, "We are praying for Albert, his family, and his church and are in conversation with him and his church board to determine appropriate next steps for the GLN."
Tate also had been on the board at Azusa Pacific University and a church planting group, called Stadia, but is no longer listed on either organization's website.
Source: Julie Roys
To read more, click here: https://julieroys.com/albert-tate-leave-inappropriate-text-comments/