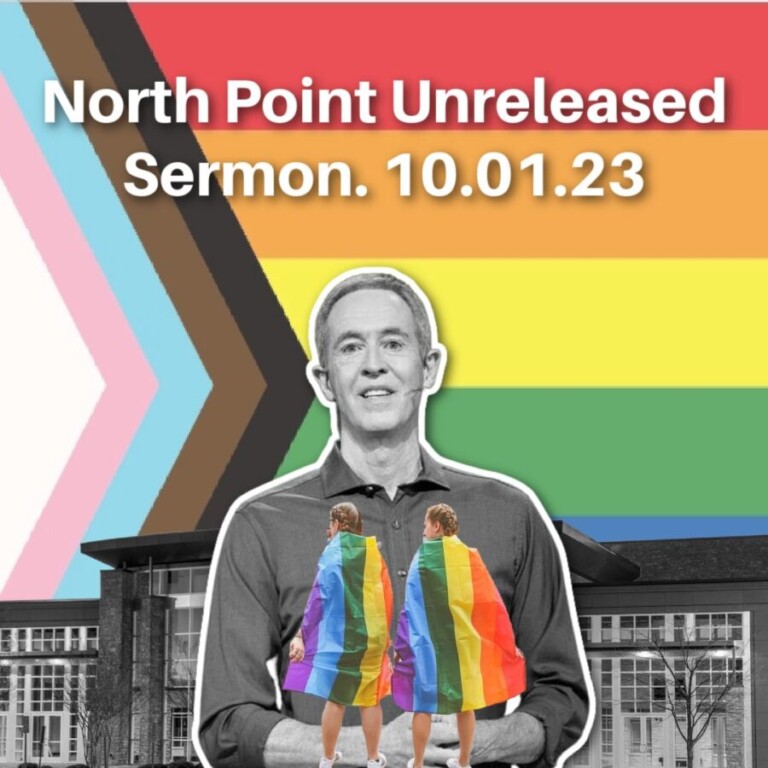 Andy Stanley's UNPUBLISHED, UNSTREAMED LIVE, AND NOT PUBLICLY SHARED Sermon Addresses His Unprecedented, Abominable Sodomite/Homosexual, LGBTQQIPF2SSAA+ Affirming Conference PLUS MANY OTHER THINGS. Hear and read his strange speech tonight. 
Daniel Whyte III, President of Gospel Light Society International, says after his abominable, unprecedented, so-called UNCONDITIONAL CONFERENCE for sodomites/homosexuals and LGBTQQIPF2SSAA+, false pastor, Andy Stanley, sounded like he almost REPENTED and REGRETTED what he has done over the past 28 years against God, Jesus Christ, and the Church. At certain points, Andy Stanley sounded like he was "not too far from the Kingdom of God." But remember, false prophets and false pastors can transform themselves into "ANGELS OF LIGHT" and talk out of both sides of their mouths real good. Whyte says further, in response to a statement Andy Stanley said in this demonic speech that "his church draws only CIRCLES not LINES." Whyte responds by saying God draws CIRCLES and LINES. God draws a circle of protection around His born-again-saved children in the Church to protect them from false prophets, false pastors, the devil, and sin from coming in the Church, and GOD HAS DRAWN CLEAR LINES THAT GOD'S TRUE BORN-AGAIN-SAVED ONES ARE NOT TO CROSS AND ARE NOT ALLOWED TO LET OTHERS CROSS INTO THE CHURCH for the health, safety, and protection of God's children, God's sheep, surrounded by "RAVENING WOLVES IN SHEEP'S CLOTHING" as well as hungry, ravening wolves looking like wolves.
Here is a partial excerpt from Andy Stanley's sermon today addressing the controversy over his gay-affirming conference. It was not streamed or publicly shared, but we have access to it, and we're posting it in full at the end.
Because we at Protestia were present at the Embracing the Journey conference, we will be giving a full report starting on Monday, but we can reveal here that this sermon sits in stark and diametric contrast to what was said at the conference. Stanley is lying, and he is speaking out of both sides of his mouth, and we're going to expose him.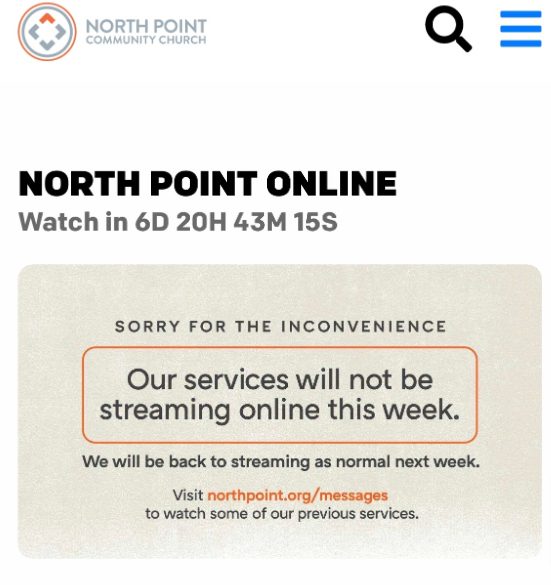 He preaches:
What do we believe? What does our church believe? In churches our size you can find individuals who believe just about anything, everything, and nothing. The better question, perhaps is this question, what do we teach? What do we teach your children, your grandchildren? What do we teach about these issues? And it's the same thing we have taught for 28 years, nothing has changed.
As it relates to sexuality, here's what we teach. And hopefully you notice, I feel like if you've been coming for a while there, there should be no question about this, but I don't mind just putting it out there. We teach what I refer to as a New Testament Sexual Ethic...so from middle school, to high school, to college, to singles to marrieds to single again, every age and stage of life this is when we teach, whether a student is straight or gay or questioning this is what we say: Hey, if you're gonna follow Jesus while you're figuring this out, if you're going to follow Jesus as you struggle with your identity, or some of the things you're feeling, if you're going to follow Jesus, here's what it looks like sexually to follow Jesus. And the reason your Heavenly Father's called you to live this way, is because He loves you. Here it is. It's just three statements.
They are:
Number one, Honor God with your body. Because the Holy Spirit lives in you and your body is how people know what you believe and where you stand and your behavior through your body is to exemplify the goodness of God and the grace of God and the love of God. So you always honor God with your body and you always honor other people's bodies.
Number two, Don't be mastered by anything, not by porn, not by sexual addiction. Don't be mastered by another person. Don't be mastered by your infatuation. Don't be mastered by your lust. Don't be mastered by anything. You have a master and he's the king. And he loves you and he created you and he knows what's best for you.
And number three, the old fashioned one, Don't sexualize a relationship outside of marriage. "That is so old fashioned! No sex before we're married? If you're not married, I mean who even teaches that anymore?" Always have, always will….we're not going to blink on this.
*Listen to Andy Stanley's speech regarding his sodomite/homosexual-affirming conference
Source: Protestia
To read more and to listen to video and audio, click here: https://protestia.com/2023/10/01/andy-stanley-unpublished-sermon-adresses-his-gay-affirming-conference-we-have-the-audio/