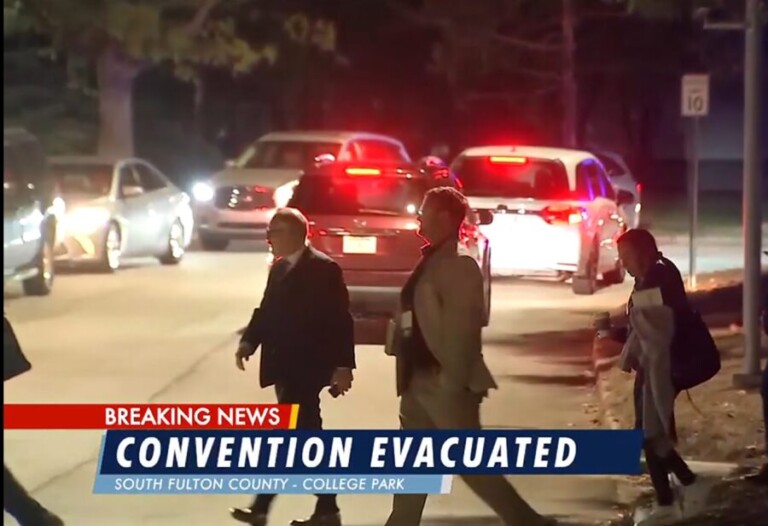 JOHN MACARTHUR'S G3 CONFERENCE WAS EVACUATED AFTER BOMB THREAT; SUSPECT ARRESTED. 
Daniel Whyte III asks why would John MacArthur's G3 Conference be the target of a bomb threat when the sole purpose of the conference is "to Educate, Encourage, and Equip Pastors and Local Churches with Sound Biblical Theology for the Glory of God"? Whyte says the answer is persecution has begun in America against Bible-believing and Bible-living Christians. As Whyte has said before, John MacArthur is more than a pastor; he is a prophet who has the courage to stand for God, Jesus Christ, and righteousness and stand against the devil, hypocrites, betrayers of Jesus, and the gross evil in our society, and he has been doing that from the get-go. Because of his faithful stand, he is hated and persecuted, not only by lost heathens, but also by homosexual-affirming pastors and people in the church. Glory be to God anyhow!
Hundreds of people evacuated from the G3 Conference after a man ran up on stage and claimed that there was a bomb in the building and that the fire alarms were not working, according to sources and conference organizers.
Attendees were just about to watch a screening of John MacArthur's 'The Essential Church,' the last event of the night, when the threat occurred. The man was apprehended by security and turned over to police.
Law enforcement from multiple agencies swept and evacuated the building, leaving some people to head back to their hotels and start worshiping while they waited to hear more.
Other than a small programming change, the event is expected to continue as planned.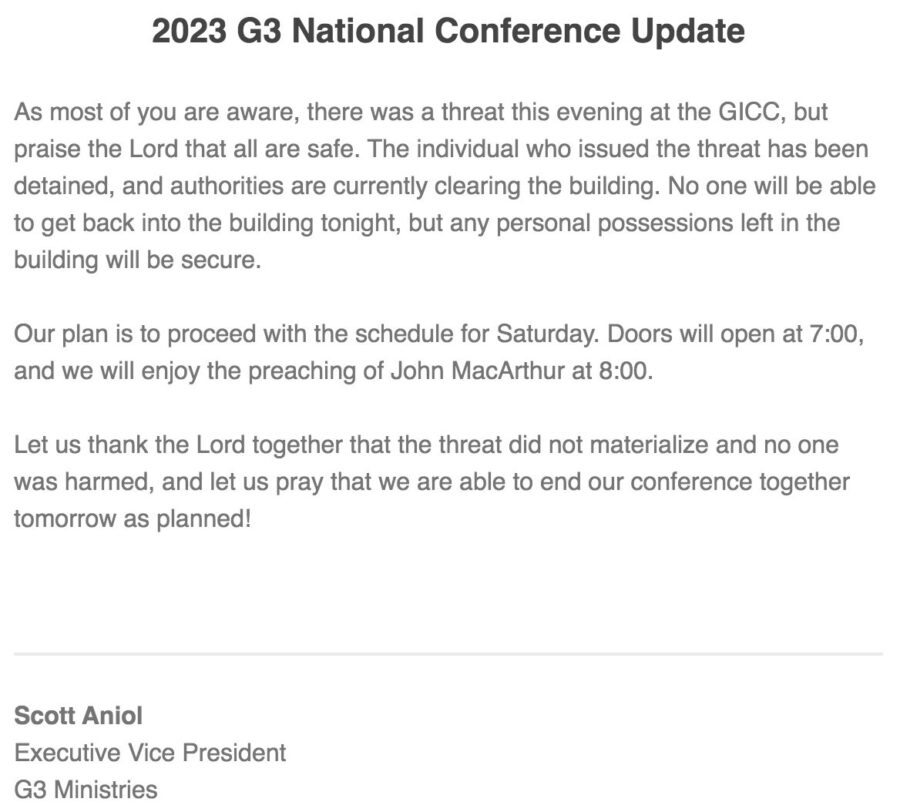 ---
Source: Protestia
Bomb Threat Forces Evacuation at Screening of John MacArthur's 'The Essential Church' at G3 National Conference
A screening of John MacArthur's "The Essential Church" at the 2023 G3 National Conference had to be evacuated in Atlanta Friday night after a bomb threat was reported.
The annual conference is put on by G3 Ministries, a Christian organization that stands for "Gospel—Grace—Glory," and was created in 2013 to hold a "theology conference that would focus on God's Word as opposed to the pragmatism and techniques that are so often the focus of evangelical conferences."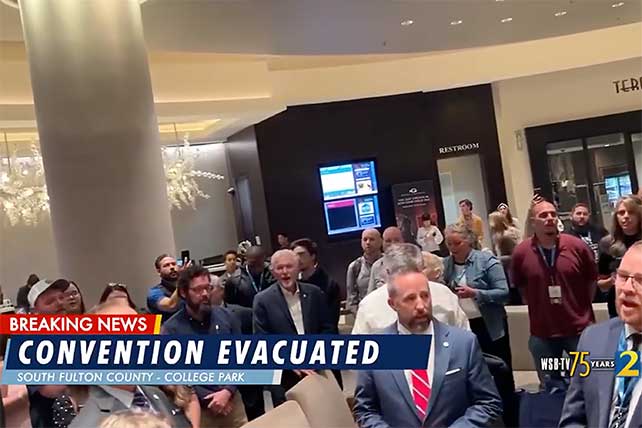 Due to the growth of the conferences over the years they now also "educate, encourage, and equip local churches with sound biblical theology for the glory of God" throughout the year.
This year's conference in Atlanta had nearly 8,000 people in attendance and featured speakers Paul Washer, Voddie Baucham, Steven Lawson, Justin Peters, Ken Ham, Phil Johnson, James White, James Coates, Virgil Walker, Darrell Harrison, Owen Strachan, Josh Buice, and many others.
While details are still uncertain, some reports claim that just before a screening of "The Essential Church" was about to be shown, a man went on the stage and made the claim that there was a bomb in the building.
According to those reports, the man was apprehended by security and later turned over to the the authorities.
Pastor Tom Buck, one of G3 Ministries directors and speakers at this year's conference, informed ChurchLeaders that information is still being gathered as to what really happened. Buck said he was having dinner with the speakers when they were told they had to evacuate the building.
Shannon Paul Halliday, the writer and director of "The Essential Church," shared how he was about to speak to viewers at the screening when the bomb threat occurred.
"I was mic'd up and ready to go on to talk about the Essential Church movie, and a bomb threat, came into the building. G3's been evacuated. Interesting timing @JennaEllisEsq @ArlenysBuckelew," Halliday posted on social media.
Source: ChurchLeaders, Jesse T. Jackson
To read more, click here: https://churchleaders.com/news/459295-bomb-threat-forces-screening-of-john-macarthurs-the-essential-church-at-g3-national-conference-to-be-evacuated.html