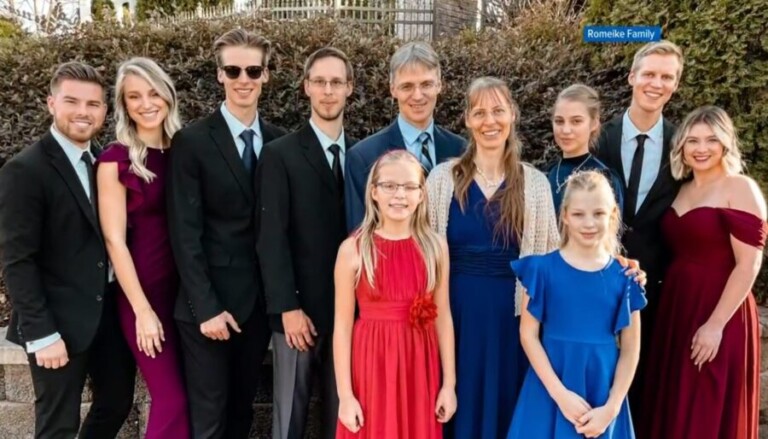 Daniel Whyte III, President of Gospel Light Society International, Says This is the Kind of "Straining at a Gnat and Swallowing a Camel" HYPOCRISY That Jesus Christ Talked About That is Causing Biden to Lose Credibility and to Slip in the Polls. He is Seeking to Deport a Beautiful Christian Family Who Fled Germany 15 YEARS AGO Because They Were Not Allowed to Homeschool Their Children; However, he Ignores the Chaotic Situation at the Border of Allowing Millions of People to Come Into This Country and Many of Them Are Running Drugs, Sex Trafficking, Committing Other Crimes, Some are Terrorists, and They Are Jeopardizing the Jobs of Many Americans Who Can Barely Get by.
(HSLDA) The Romeike family was forced to flee Germany in 2008, because they chose to homeschool. Germany does not recognize the fundamental right of parents to homeschool their children, and only permits the practice in very narrow circumstances.
When Uwe and Hannelore Romeike decided in 2006 that God was calling them to homeschool their five children, Germany responded swiftly by leveling fines that exceeded the family's income, forcibly removing the children from the home to take them to school, and threatening to remove the children from the home permanently.
So the Romeikes fled to America, where we helped them apply for asylum. In 2013, after five years of legal battles and a growing public outcry, the United States government granted the Romeikes "indefinite deferred action status," which allowed them to live, work, and remain safely in the United States without fear of deportation.
Source: Protestia
To read more, click here: https://protestia.com/2023/09/25/biden-seeks-to-deport-family-who-fled-germany-15-years-ago-over-homeschooling-choice-ignores-millions-at-the-border-flooding-in/