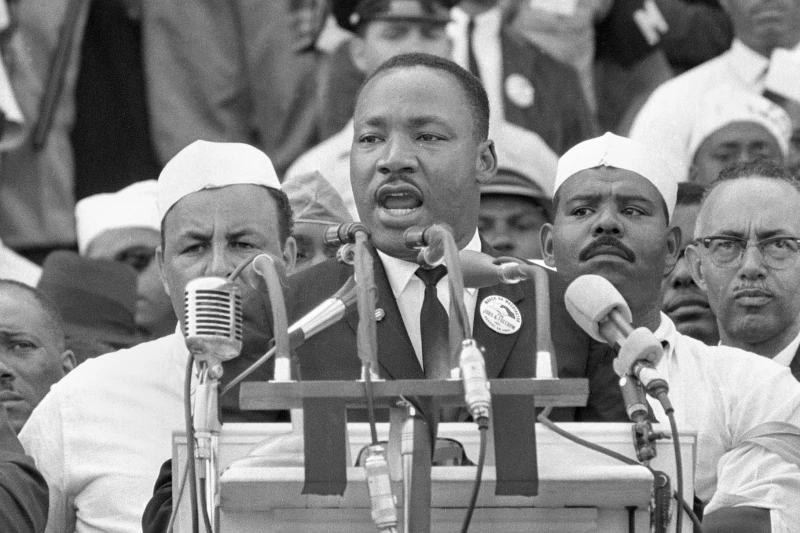 Dr. Martin Luther King Jr.'s Last Five Minutes of his "I Have a Dream" Speech, a PROPHET'S CRESCENDO, is the Main STAR of the 1963 March on Washington 
Daniel Whyte III, President of Gospel Light Society International, says Dr. Martin Luther King Jr. was a modern-day God-called Prophet in the truest sense of the word for "Such a Time as This." 
WASHINGTON (AP) — The last part of the speech took less time to deliver than it takes to boil an egg, but "I Have A Dream" is one of American history's most famous orations and most inspiring.
On Aug. 28, 1963, from the Lincoln Memorial in Washington, Martin Luther King Jr. began by speaking of poverty, segregation and discrimination and how the United States had reneged on its promise of equality for Black Americans. If anyone remembers that dystopian beginning, they don't talk about it.
What is etched into people's memory is the pastoral flourish that marked the last five minutes and presented a soaring vision of what the nation might be and the freedom that equality for all could bring.
Source: Associated Press
To read more, click here: https://apnews.com/article/martin-luther-king-dream-speech-civil-rights-6d64ab03e51826a977c1434092c46a92