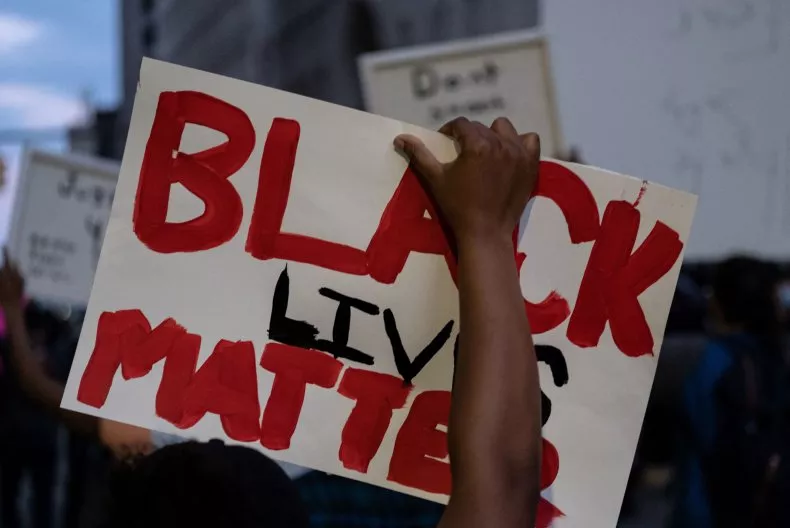 Newsweek Tells the Story of "THE RISE AND FALL OF BLACK LIVES MATTER." Daniel Whyte III, President of Gospel Light Society International, says Black Lives Matter Has FALLEN For One Main Reason: It Strangely Took a Good Name and a Good Cause and Tied it to and Turned it Into a TROJAN HORSE to Bring in 7 Abominations That Have Been Destructive to Black America, America, and the World: (1) The Abomination of Sodomy/Homosexuality; (2) The Abomination of So-call Transgenderism; (3) The Attempted Destruction of Manhood, Fatherhood, or the Patriarchy; (4) Over-the-top Disrespectful Ultra-Feminism; (5) The Destruction of the Traditional Nuclear Family; (6) The Destruction of the Authority of the Police; (7) The Demonic Spirit of WOKEISM.
Whyte Says Further, Evil Black and White Anti-Christian People Used BLACK LIVES MATTER and Its Perceived Connection to the Civil Rights Movement of the 60's, the Good Name of the Black Church, and the Good Name of Black People of Goodwill to Bring About Their Destructive Abominations to This Country and Thus the World. Sad to Say, the Evangelical, Mainline Protestant, National Baptists, Southern Baptists, or the Charismatic Church Were Not Prepared For This Satanic Onslaught, and Most of Them Got Caught Up in Their Demonic, Destructive Dissimulation; and Many in the Church Have Not Recovered Yet. In Fact, Many Have FALLEN AWAY during This Tragic Period in American History.
Exactly 10 years ago, Black Lives Matter was born from "a love letter" to Black people that Alicia Garza penned on Facebook.
Responding to the the acquittal of George Zimmerman, who fatally shot 17-year-old Trayvon Martin a year earlier, on July 13, 2013, Garza wrote: "We don't deserve to be killed with impunity. We need to love ourselves and fight for a world where black lives matter. Black people, I love you. I love us. We matter. Our lives matter."
Patrisse Cullors responded to Garza's post with the hashtag #BlackLivesMatter.
Source: Newsweek, Khaleda Rahman
To read more, click here: https://www.newsweek.com/rise-fall-black-lives-matter-1812751