Hollywood Fights Back on the Heels of the Coronavirus Plague Pandemic That Brought Hollywood to a Standstill and Upended the Economics of Entertainment
NEW YORK (AP) — To get a sense of just how much animosity is flying around Hollywood these days, watch how Ron Perlman responded to a report that the studios aimed to prolong a strike long enough for writers to lose their homes.
Perlman, the hulking, gravel-voiced actor of "Hellboy," leaned into the camera in a since-deleted Instagram live video to vent his anger. "Listen to me, mother-(expletive)," Perlman said. "There's a lot of ways to lose your house."
Three years after the pandemic brought Hollywood to a standstill, the film and TV industry has again ground to a halt. This time, though, the industry is engaged in a bitter battle over the how streaming — after advancing rapidly during the pandemic — has upended the economics of entertainment.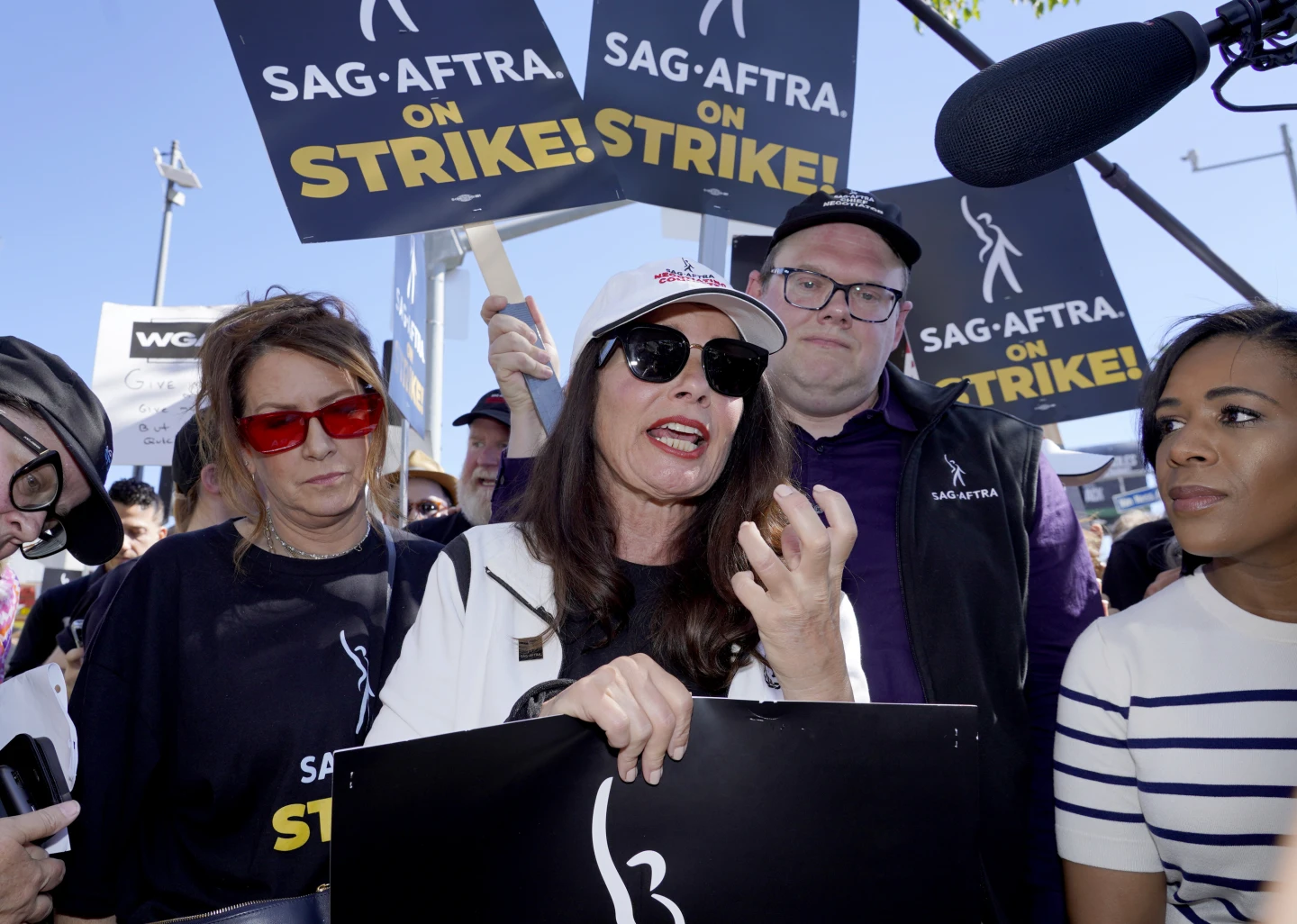 Having weathered plague, Hollywood is now fully at war in its own "Apocalypse Now" double feature. When tens of thousands Screen Actors Guild-American Federation of Television and Radio Artists hit the picket lines last week, joining 11,000 WGA screenwriters who have been on strike since May, a smaller clash went nuclear just in time for the release of "Oppenheimer." As striking actors and writers mobilized to mob studio lots and streamer headquarters, Puck's Matthew Belloni wrote, "The town is burning to the ground."
"You cannot change the business model as much as it has changed and not expect the contract to change, too," said Fran Drescher, SAG-AFTRA president, in a fiery press conference announcing the strike. "We're not going to keep doing incremental changes on a contract that no longer honors what is happening right now with this business model that was foisted upon us.
"What are we doing?" she added. "Moving around furniture on the Titanic?"
Disaster also loomed in Hollywood when COVID-19 in March 2020 shuttered movie theaters, emptied TV studios and shut down all production. The recovery is still ongoing. Over the weekend, one of the first major film productions shut down by the pandemic – "Mission: Impossible – Dead Reckoning Part One" – only just reached theaters. And as its big-but-not-blockbuster opening showed, some of pre-pandemic Hollywood still just hasn't returned. Box office remains about 20-25% off the pre-pandemic pace.
"We've talked about disruptive forces on this business and all the challenges we're facing, the recovery from COVID which is ongoing. It's not completely back," Disney chief executive Bob Iger said Thursday. "This is the worst time in the world to add to that disruption."
Though many of the demands of SAG-AFTRA and the Writers Guild of America are longstanding, much of the current dispute gathered force in the helter-skelter days of the pandemic. A digital land rush to streaming ensued, as studios, in many cases, hurried to craft their Netflix competitors. Subscriber growth became the top priority.
Source: Associated Press
To read more, click here: https://apnews.com/article/actors-strike-writers-effects-pandemic-streaming-946a2bf9de48a9d55f3160df6be8f481