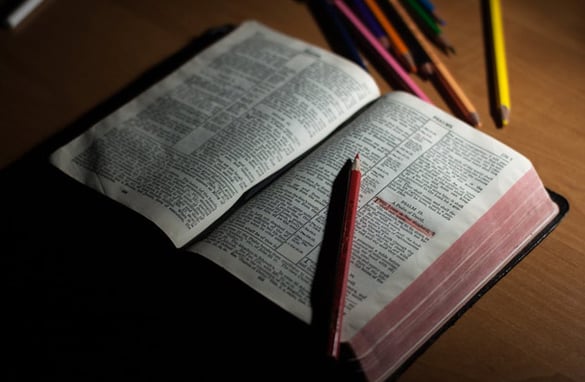 "DIGITAL BIBLE SAVED?" or "PAPER BIBLE SAVED?" WHICH WILL WIN? Daniel Whyte III, President of Gospel Light Society International, says BOTH have Won, BOTH are Winning, and BOTH will Win because it is the WORD OF GOD, whether it is Engraved in Stone, Written on Papyrus, Written on Paper, or a Digital Screen. It is the WORD OF GOD, and the HOLY BIBLE is such an Amazing Book; all it does is "Win, Win, Win!" Whyte further states that older preachers who prefer the Paper Bible need nothing else in the pulpit. However, younger preachers who prefer the Digital Bible had better have the Paper Bible nearby in case something happens to the Digital Bible. The phrases "Digital Bible Saved" and "Paper Bible Saved" are borrowed from Dr. Larry Reid.
With more than 95 installs per minute, Life Church's YouVersion Bible App celebrated its 15-year anniversary this month on more than 575 million unique devices in nearly 2,000 languages and the digital popularity of the Word of God is showing no signs of slowing down.
YouVersion CEO Bobby Gruenewald explained in a recent release from the donor-funded nonprofit that the Bible App was one of just 800 apps available for download when Apple launched its iOS App Store on July 10, 2008.
In the first three days, the app was downloaded more than 83,000 times, far more downloads than Gruenewald had expected to have at the end of 2008. Today, the Bible App continues to exceed expectations even in a sea of more than 1.6 million apps that include hundreds of other Bible apps in the iOS App Store.
"When we submitted the app for approval, we didn't even know if it would make it into the App Store on opening day or even at all," Gruenewald recalled. "It ended up being one of only a couple hundred free apps available that first day and went on to have an incredible first weekend. Honestly, our minds were blown."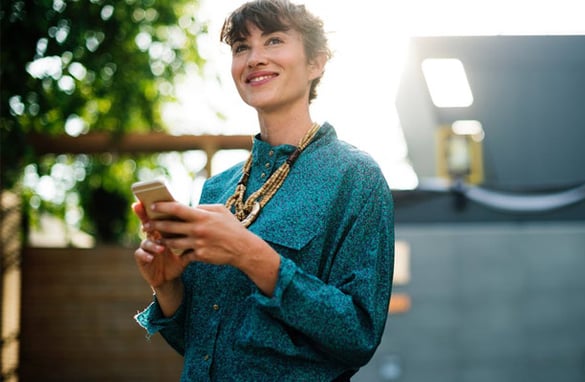 And as people have continued integrating the Bible App in their daily lives over the years, its popularity has only continued to soar.
"Over the last 15 years, YouVersion has leveraged industry innovations to help people build consistent Bible engagement habits, including using push notification reminders, gamification features like streaks, and community features like friendships and prayer," the YouVersion release said.
When the Bible App was first launched, the text only featured two languages but by its fifth year, it had more than 500. The text of the Bible App is now featured in nearly 2,000 languages and the plan is to feature Scripture in the world's more than 7,000 languages by 2033.
As digital Bibles like YouVersion Bible App continue growing in popularity, will they one day replace physical Bibles?
For now, according to Digital Millennials and the Bible produced in partnership with the Barna Group in 2018, the print version of the Bible appears to be the choice of the majority of young people, 47% to 28%.
Women especially preferred the print version 50% to 24% digital. While more men, 31%, than women preferred the digital version of the Bible, 43% still listed a print Bible as their top choice to engage with the Word of God.
Responding to questions from The Christian Post about whether data from the Bible App could suggest an eventual replacement of physical Bibles by the technology, Gruenewald said he believes the Bible app complements engagement with the Bible.
"The Bible App has been an effective tool to help people read the Bible more consistently, but I don't think the print Bible is going away. In fact, many of our users regularly use both," he said in an email to CP.
Source: Christian post
https://www.christianpost.com/news/will-paper-bibles-be-replaced-by-digital-versions.html
More than three-quarters of American adults own and use a smartphone on a regular basis, according to the Pew Research Center. Users read books, listen to podcasts, watch video content, and research. Millions of Christians are also using their smartphones and mobile devices to download Bible apps, but what works for some may not work for others.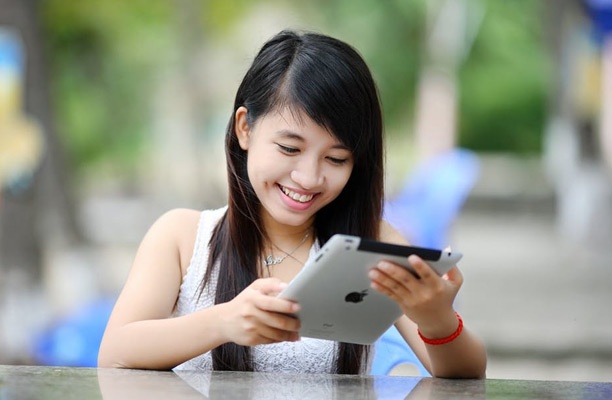 The Case for Paper Bibles
A printed Bible holds a special place in Christian lives. Individuals carefully select the version and style of Bible they plan to use. A worn Bible is a signal of someone's commitment to the faith; thousands of sheets don't lose their crispness overnight. For some, a printed Bible holds keepsakes and precious notes a loved one will one day inherit.
Printed Bibles also allow Christians to fully focus on the scripture. Pop-up smartphone messages will not interrupt their daily devotions or distract a worshiper from Sunday morning services. The paper Bible remains a useful and meaningful resource for Christians studying in remote areas and during technology breaks. It can keep a reader focused in a way that a digital Bible may not.
No one can deny the value of a printed Bible, but a digital Bible can play a meaningful role in the lives of Christians, too.
The Case for Digital Bibles
Digital Bible apps are abundant, often free, and available in many languages. Depending on the version, you can take notes, search for keywords, or join discussions with fellow Christians. As a mobile version of the same texts Christians read in print, a digital Bible is available at home, at work, and on the go. Whenever you have five or 10 minutes of free time, you can easily read a few verses or a chapter. While you may not have time to fully focus on the text at the time, those small pieces can make an impression and encourage a closer connection to God throughout the day.
A digital Bible adds one more option for positive digital interactions in Christian lives. Instead of playing the latest bubble pop game, mindlessly scrolling through social media feeds, or reading about negativity in the news, people can choose to use their free time in a more spiritual and positive way.
Is There Room for Both in Modern Christianity?
Christians are all different. Some appreciate the ritual of opening a physical Bible and using that tactile experience to connect with their faith. Others appreciate how user friendly and digestible the Bible appears in well-developed apps. The meaning of the text does not change from paper to digital. The only thing that changes is the way we receive the information. Christian books, movies, podcasts, and digital Bibles all represent more ways to focus on what truly matters in this life – a relationship with God. Modern Christians have the option of choosing the medium that makes the most sense for them.
If you're interested in learning more about how a digital experience can bring you closer to your faith, download our modern and free devotional, Christian Movies that Teach the Fruit of the Spirit.