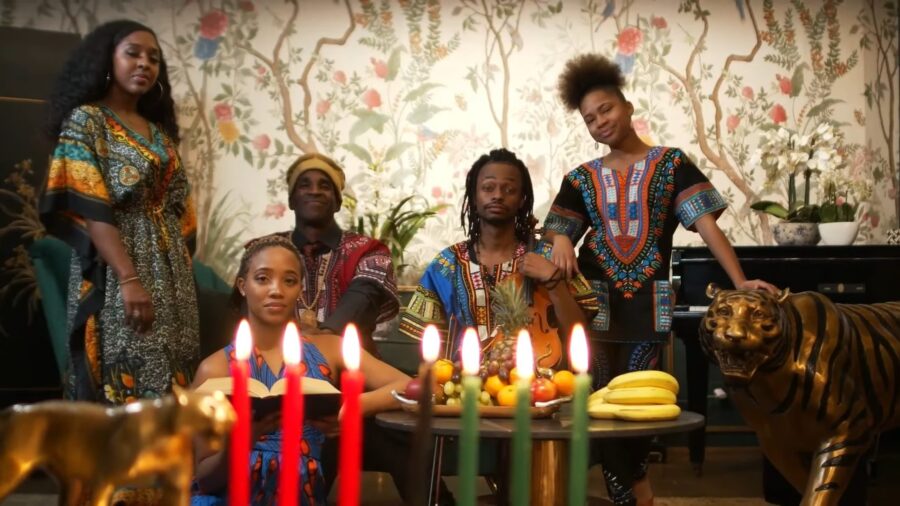 Discover Community Church Has Strange Juneteenth Service That Praises Blackness But Does Not Mention God or Jesus Christ. If There Ever Was a Church of WAKANDA, This Must be It.
Daniel Whyte III, President of Gospel Light Society International, says most black people in America and most black people in Africa and the Diaspora are not part of a Black worship cult, and black people who are trying to make blackness and black ancestry into a religion are wasting their time and need to stop it. By the way, former President Obama is wrong, and Presidential-hopeful Tim Scott is wrong regarding blackness and race in America. The truth is, as black people, we cannot afford to dwell in the past and keep mess going in the present, and at the same time, talk and act like there is no racism and there will be no racism in the future when in reality pride and racism are sins like other sins and will always be with us. Now and in the future, black people are going to have to do as many black people have done, and that is doing a little something called forgiveness that Jesus Christ taught us all so well while He was being lynched on the cross because of us and said, "Father, forgive them for they know not what they do." In other words, black people will have to learn how to forgive, deal with the sinful situation as it is, and move on.
Discover Community Church is…a strange church. Two congregations that merged in 2019 to form a new entity have campuses in Maryland and Virginia, but they don't meet together corporately as one body. Instead, two pastors, Kevin Jones and Wesley Johnson, lead their respective campuses by preaching from their living rooms.
Congregants can view the service online or attend "watch parties," where a dozen people meet in different homes to watch the service online, which must be pre-registered to participate. These watch parties are 'CDC compliant,' and their language suggests they're still concerned about COVID.
Source: Protestia
To read more, click here: https://protestia.com/2023/06/23/church-cuts-juneteenth-video-praising-their-black-skin-and-slave-blood/