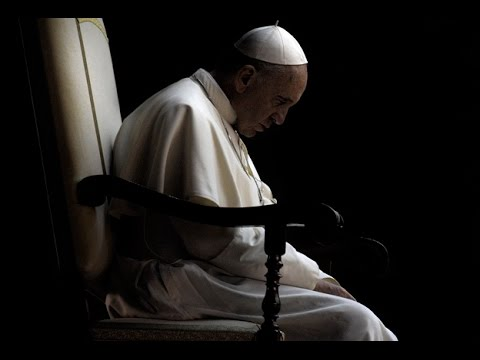 BREAKING WORLD WAR III NEWS: Daniel Whyte III, President of Gospel Light Society International, Says THE POPE'S VATICAN SECRET PEACE MISSION IN UKRAINE HAS FAILED AND WILL FAIL BECAUSE THE POPE AND THE CATHOLIC CHURCH HAVE LOST ALL CREDIBILITY AND AUTHORITY BECAUSE THEY HAVE ENDORSED, SANCTIONED, AND PROMOTED THE ABOMINATION OF SODOMY/HOMOSEXUALITY, For Telling African Nations to do Away With Their Laws Against the Abomination of Sodomy/Homosexuality, and For the Ghastly Crimes Committed For Hundreds of Years Against Innocent Children With Popes, Bishops, Priests, and Nuns Raping Children Inside the Church. The Reason the Pope, Bishops, and Priests Have Colluded With the Governments of the West to Endorse and Sanction the Abomination of Sodomy/Homosexuality is That the Catholic Church and, Sad to Say, Many in the Protestant Church and the Evangelical Church Have Caused the Problem of Homosexuality to Get Worse. The Catholics, Protestants, and Evangelicals Have Sown the Wind, and Now, the Nations Are Reaping the Worldwind, For They Have Homosexualized Children by Raping Them. Now We Have This Mess in the West, and China, Russia, Africa, and Muslim Nations Are Done With the Catholic, Protestant, and Even the Evangelical Church For Condoning This Sodom and Gomorrah Foolishness That Has Ripped the World Apart; Therefore, They Are Not Going to Listen to the Pope.
(Reuters) – The Vatican is involved in a peace mission to try to end the conflict between Russia and Ukraine, Pope Francis said on Sunday, telling reporters during a flight home after a three-day visit to Hungary that he was willing to do everything that has to be done.
FIGHTING
* Ukraine said on Sunday its troops were holding onto parts of the eastern city of Bakhmut, the focus of a prolonged Russian assault, while the head of a major pro-Moscow force said his men were making progress.
* Four civilians died as a result of Ukrainian shelling on a village just over the border in Russia's Bryansk region on Saturday evening, a local governor said.
* A drone strike caused a fire at a fuel storage facility in the Crimean port of Sevastopol, sending a vast column of black smoke into the sky before it was extinguished, the city's Moscow-installed governor said.
* Ukrainian President Volodymyr Zelenskyy carries a pistol and would have fought to the death with his inner circle had the Russians stormed his Kyiv headquarters at the start of the war, he said in an interview shown on Saturday.
* Reuters could not independently verify the battlefield reports.
Source:MSN, Reuters
To read more, click here: https://www.msn.com/en-us/news/world/russia-s-war-on-ukraine-latest-pope-says-vatican-involved-in-secret-ukraine-peace-mission/ar-AA1ayXYn