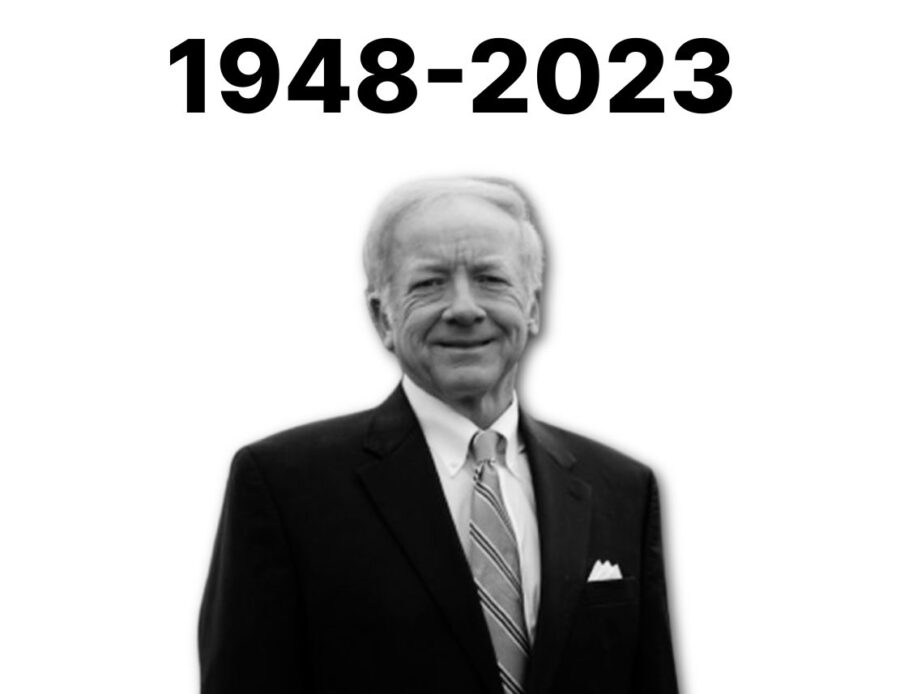 Prominent Briarwood Presbyterian Megachurch Pastor Harry Reeder III of Birmingham, Alabama, Died in a Shocking Tragic Car Crash at Age 75. Reeder is the Author of the Book From Embers to a Flame – How God Can Revitalize Your Church. He Also Had a Conference of the Same Name: "From Embers to a Flame." Daniel Whyte III, President of Gospel Light Society International, Reminds Everyone, Death Can Come For You Any Time and at Any Age, so You Need to be Ready For Your Death Day by Praying the Prayer God Gave Whyte Right Before the Coronavirus Plague: "God, prepare us for good days and bad days; Prepare us for celebrations and tragedies; Prepare us for weddings and funerals; Prepare us for life and death. In Jesus Christ name I Pray, Amen."
Briarwood Presbyterian Church Senior Pastor Pastor Harry Reeder III died yesterday in a car crash. He was 75.
According to reports: "Authorities said the driver of a 2022 International dump truck was stopped to make a turn when Reeder's vehicle – a 2022 Buick Envision – crashed into the rear of the truck. Reeder was pronounced dead on the scene, confirmed Shelby County Coroner Lina Evans. The dump truck driver, 38-year-old Brad Dawson, was not injured.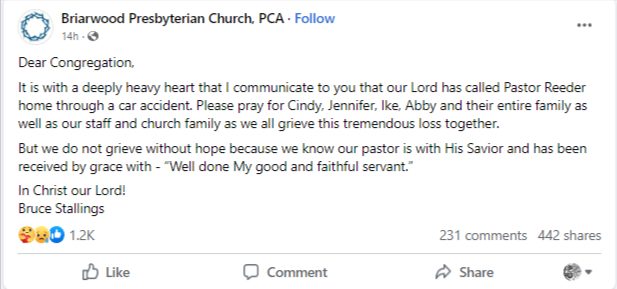 Along with his role as overseer of Briarwood, a 4000-member Presbyterian Church in America congregation in Birmingham, AL, he was the author of several books, including From Embers to a Flame – How God Can Revitalize Your Church and Leadership Dynamics.
He led a successful radio ministry, having a weekly program entitled "In Perspective," a ten-minute daily radio/podcast program called "Today in Perspective," as well as the five-minute devotional "Fresh Bread." His church was in the news a few years ago after Alabama passed a law that would grant the church its own police force to protect their seminary, sanctuary, and sprawling school campuses.
Source: Protestia
To read more, click here: https://protestia.com/2023/05/19/prominent-pca-megachruch-pastor-dies-in-car-crash/