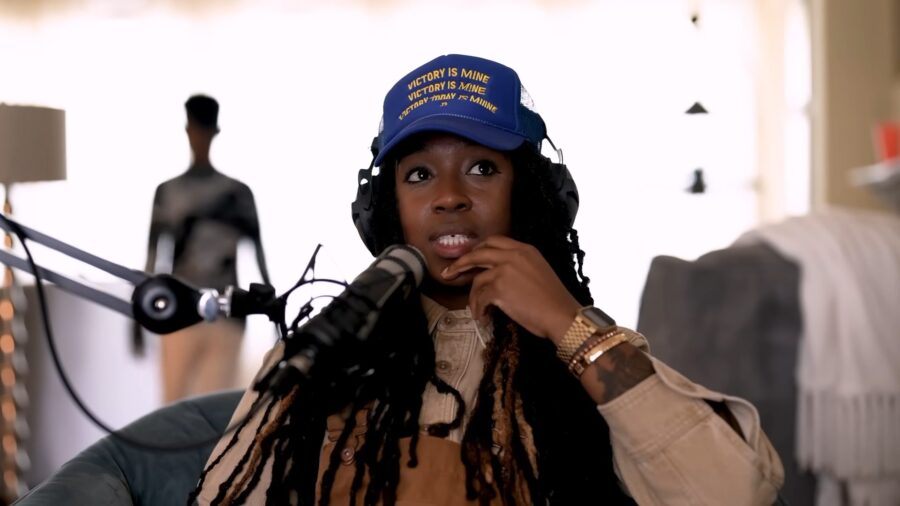 Former Lesbian Jackie Hill Perry Said in a Podcast, "Heterosexual Fornication is JUST as PERVERTED as Homosexual Sex." We at Blackchristiannews.com (Bcnn1.com) Tread Lightly When it Comes to the Former Lesbian Jackie Hill Perry Because She is One of the Few People, Who, by the Grace of God, Came Out of That Abominable Sinful Lifestyle of Sodomy/Homosexuality as a Lesbian. She is Not a Lesbian Today, and Only the Grace of God Could do That. She Has Confessed it as Sin. She Has Repented of it and Has Been Honest and Transparent About it. It is Rare For a Person Who Was Once a Sodomite/Homosexual/Lesbian to Come Out of it. Even Though There Are Some Things That We Disagree With Her On, Such as Some of Her Statements Against White People, We Thank God For Her Deliverance From Homosexuality and His Grace in Her Life and For the Good She Has Done Coming Out of That World to Stand Against the Sin of Sodomy/Homosexuality and to Help Others Come Out of It. This Podcast Was a Free-flowing, Extemporaneous Podcast, and We Believe She Misspoke. We Believe She Meant Heterosexual Fornication is Just as Wicked and Evil as Homosexual Sex, Which is True. However, Homosexual Sex is Sinful, Wicked, an Abomination, and Perverted. We at BCNN1.com Want to  Encourage Jackie Hill Perry to Stand Firm on the Word of God on This Issue Because She Knows First Hand How Destructive it Is.
On a recent episode of The Basement with Transformation pastor Tim Ross, Jackie Hill Perry argued that gay sex is just as 'perverted' as heterosexual fornication, offering:
"Because let's be clear, heterosexual fornication is just as perverted as homosexual sex, because that's not according to God's original design. You're not created to give your body to all these different women that you're not in covenant to. That's just Genesis 1 and 2. And Ephesians 5."
Perry has a long history of some saying some Very Bad Things. When you look at her inflammatory track record over the last few years, from reveling in her love of an R-rated, filthy TV show, saying that all white people are racists, that white people only care about black folk in the womb, suggesting that a lake of fire awaits white folk who preach against CRT, renouncing 'anti-prosperity gospel' film while embracing woo-woo theology, and saying that nowhere in the bible is it implied that God wants people to be straight, it's clear she's deeply compromised.
We ran a poll about this statement a few days ago, and most people agreed that what she was saying was incorrect and biblically untenable, pointing to God's order and design as a differentiating factor in terms of its perversity and warped unnaturalness.

Farlow, offering a defense that many were making that "sin is sin" (which was not even the claim being made by Perry) would also note:

Source: Protestia
To read more, click here: https://protestia.com/2023/05/09/jackie-hill-perry-heterosexual-fornication-is-just-as-perverted-as-homosexual-sex/