TUESDAY, APRIL 4th, 2023, MARKS 55th ANNIVERSARY OF DR. MARTIN LUTHER KING JR.'s DEATH
ATLANTA – Tuesday marks a dark day in American history. It is the 55th anniversary of the assassination of Dr. Martin Luther King Jr.
The civil rights leader was shot and killed on the balcony of the Lorraine Motel in Memphis, Tennessee, in 1968.
The King Center in Atlanta will honor Dr. King's legacy with a day of remembrance.
"We look forward to continuing to build on the non-violent practitioners through The King Center. I'm very serious about that work and creating a beloved community," said Dr. Bernice King. "My father said that nonviolence is the pathway."
To this day, Dr. King remains widely regarded as one of the greatest nonviolent leaders in history. He spearheaded the Civil Rights Movement from the mid-1950s until his assassination.
Several events are scheduled across Atlanta to honor the civil rights leader, including a candid conversation about economic inequality. Also planned is the decades-long tradition, the wreath-laying ceremony by Dr. King's immediate family.
"My ancestors, great-grandfather, grandfather, father, and mother made a mark in this city, and I hope I will be able to continue that legacy," Dr. Bernice King told FOX 5.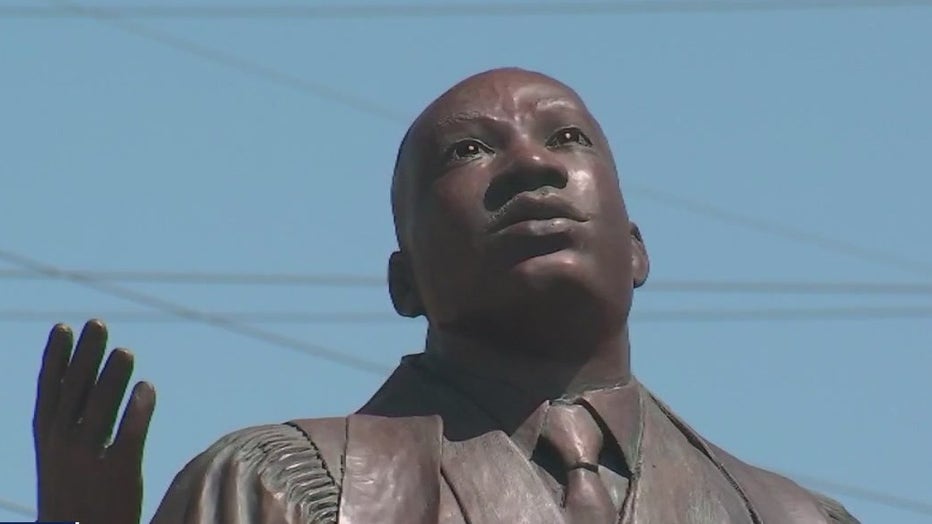 Over the weekend, a new statue of Dr. King was unveiled in the historic Rodney Cook Sr. Peace Park. The statue is a visual representation of the iconic "I have been to the mountaintop" speech he delivered the day before he was killed.
Source: FoxNews
To read more, click here: https://www.fox5atlanta.com/news/tuesday-marks-55th-anniversary-of-dr-martin-luther-king-jr-assassination