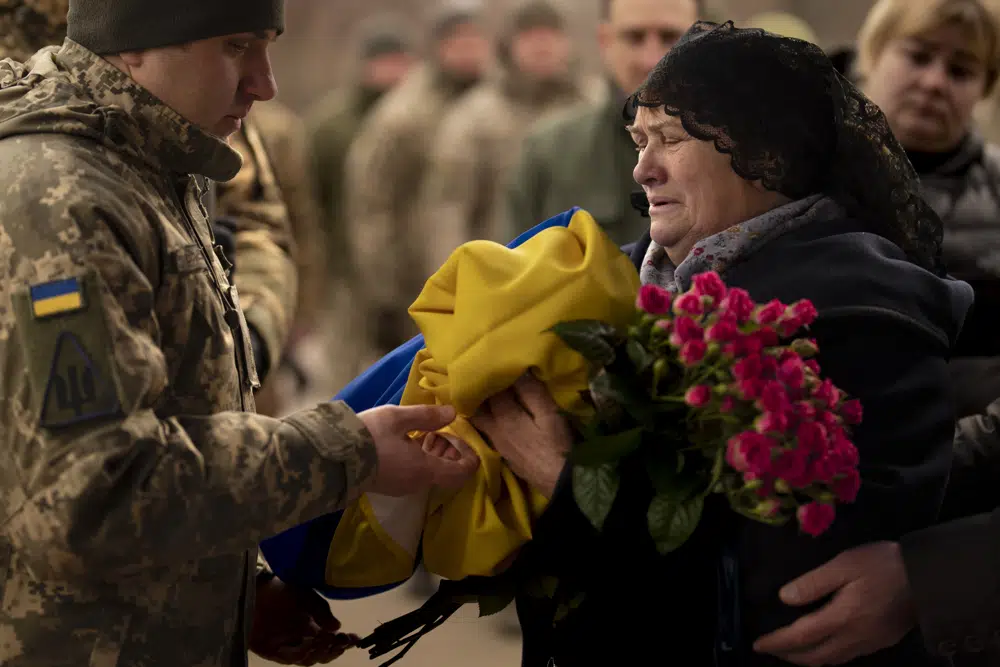 BREAKING WORLD WAR III NEWS: UKRAINE IS FACING THE FALL OF BAKHMUT TO RUSSIA, AND CIVILIANS ARE FLEEING THE EMBATTLED TOWN
KHROMOVE, Ukraine (AP) — Pressure from Russian forces mounted Saturday on Ukrainians hunkered down in Bakhmut, as residents attempted to flee with help from troops who Western analysts say may be preparing to withdraw from the key eastern stronghold.
A woman was killed and two men were badly wounded by shelling while trying to cross a makeshift bridge out of the city in Donetsk province, according to Ukrainian troops who were assisting them.
A Ukrainian army representative who asked not to be named for operational reasons told The Associated Press that it was now too dangerous for civilians to leave Bakhmut by vehicle and that people had to flee on foot instead.
Bakhmut has for months been a prime target of Moscow's grinding eastern offensive in the war, with Russian troops, including forces from the private Wagner Group, inching ever closer.
An AP team near Bakhmut on Saturday saw a pontoon bridge set up by Ukrainian soldiers to help the few remaining residents reach the nearby village of Khromove. Later they saw at least five houses on fire as a result of attacks in Khromove.
Source: Associated Press, MSTYSLAV CHERNOV
To read more, click here: https://apnews.com/article/russia-ukraine-war-bakhmut-f893b10637da1b46939777379b5d9905