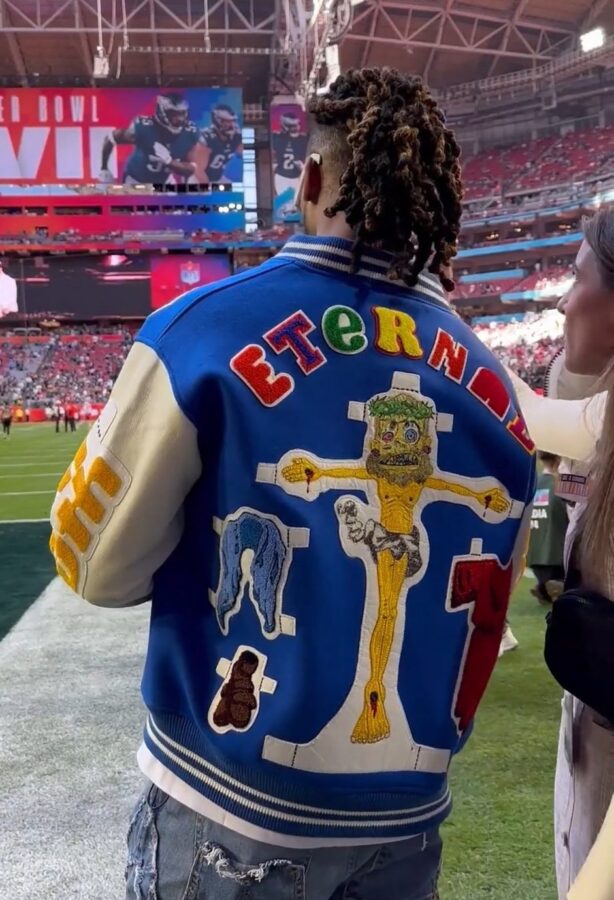 HERE WE GO, and THE DEVIL IS A LIE: We would like to know what WOKE HOMOSEXUAL individual or group paid Damar Hamlin or gave to his foundation 30 pieces of silver to betray God and Christ who saved his life by wearing this gross, blasphemous, effeminate, WOKE jacket depicting Jesus Christ in the worse way in 2000 years.
Last month Damar Hamlin, a professional football player for the Buffalo Bills, went into cardiac arrest in the middle of a game against the Cincinnati Bengals. Emergency personnel performed CPR and revived him on the field and he was transported to the University of Cincinnati Medical Center, where he eventually recovered.
It was a life-changing moment for the professing Christian, who would later say that it was all part of God's plans for him and that God desired him to live.
Source: Protestia
To read more, click here: https://protestia.com/2023/02/12/damar-hamlin-wears-super-gross-blsphemous-jacket-to-the-superbowl/