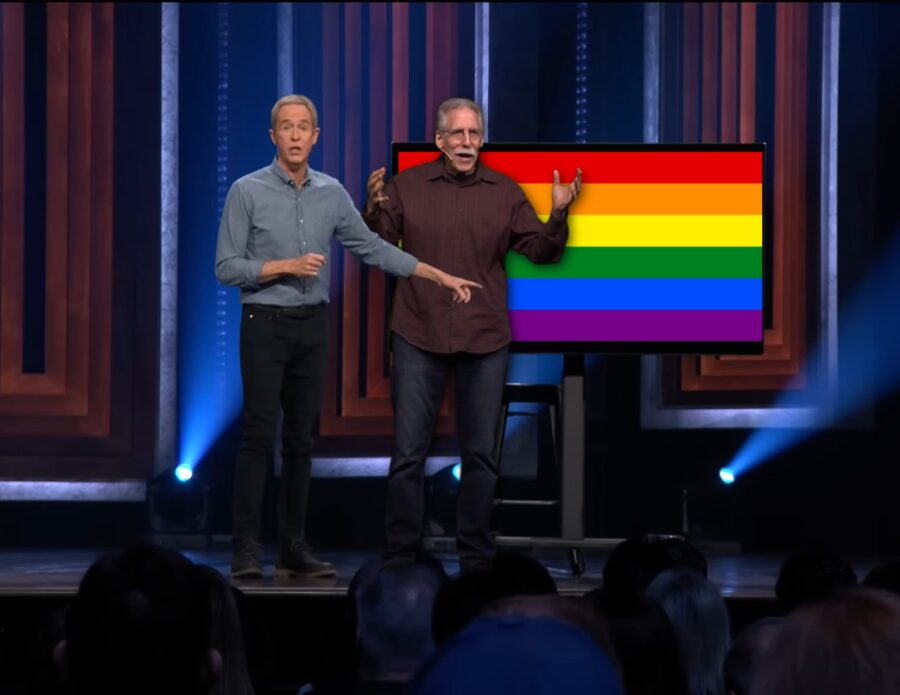 ANDY STANLEY HAS NEVER SAID SODOMY/HOMOSEXUALITY IS A SIN AND AN ABOMINATION. DR. MICHAEL BROWN SAYS HE SPENT 8 YEARS EXCHANGING TEXTS AND EMAILS WITH ANDY STANLEY WHO HAS REFUSED TO CONDEMN HOMOSEXUALITY AS A SIN AND AN ABOMINATION AS DOES THE HOLY WORD OF GOD, THE BIBLE. Daniel Whyte III encourages all disciples and followers of Andy Stanley such as Conway Edwards of One Community Church in Plano-McKinney, Texas, and others to cut Andy Stanley loose because "EVIL COMMUNICATIONS CORRUPT GOOD MANNERS" all the way down the line.
Dr. Michael Brown, host of 'The Line of Fire,' revealed in a recent episode of his show that for nearly a decade, he's been interacting "very intensely" with North Point Community Church Senior Pastor Andy Stanley on whether or not homosexuality is a sin.
Brown claims that after exchanging "endless texts and emails" and despite Stanley being "fully accessible" to him, as far back as 2015, he has steadfastly refused to give Brown a simple answer, lending Brown to surmise that Stanley is indeed gay-affirming.
Source: Protestia
To read more, click here: https://protestia.com/2023/02/19/dr-michael-brown-says-hes-spent-8-years-exchanging-texts-and-emails-with-andy-stanley-who-has-refused-to-condemn-homosexuality/