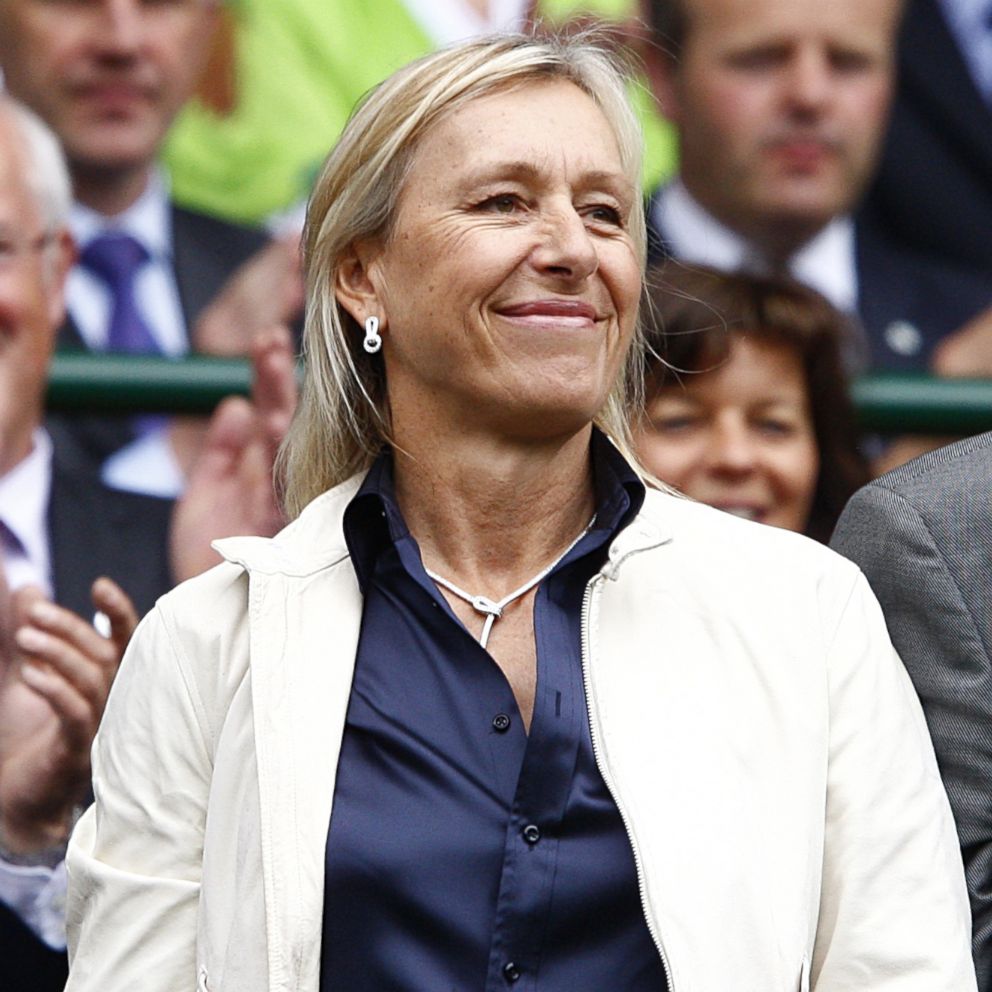 Martina Navratilova, the tennis legend who dominated the sport in the 1970s and 1980s and won 59 major titles during her historic career, has been diagnosed with throat and breast cancer.
Navratilova, 66, will start treatment later this month, she announced Monday. "The prognosis is good," her agent Mary Greenham said in an email to NPR. "Both these cancers are in their early stages with great outcomes."
Navratilova, who works as a tennis commentator, noticed an enlarged lymph node on her neck during the Women's Tennis Association finals in Fort Worth, Texas, last fall, her agent said. A biopsy revealed it to be stage 1 throat cancer. Then, as Navratilova was undergoing tests on her throat growth, doctors discovered an unrelated breast cancer.
This is Navratilova's second bout with cancer. In 2010, she announced that she was being treated for breast cancer after a tumor was discovered during a routine mammogram. The tumor was removed surgically, and Navratilova underwent a brief course of radiation therapy.
Navratilova was born in Prague in 1956, when the city was part of communist Czechoslovakia. As a teenager, she quickly became a tennis standout, winning her first professional singles title in the U.S. in 1974.
Click here to read more.
SOURCE: NPR, Becky Sullivan