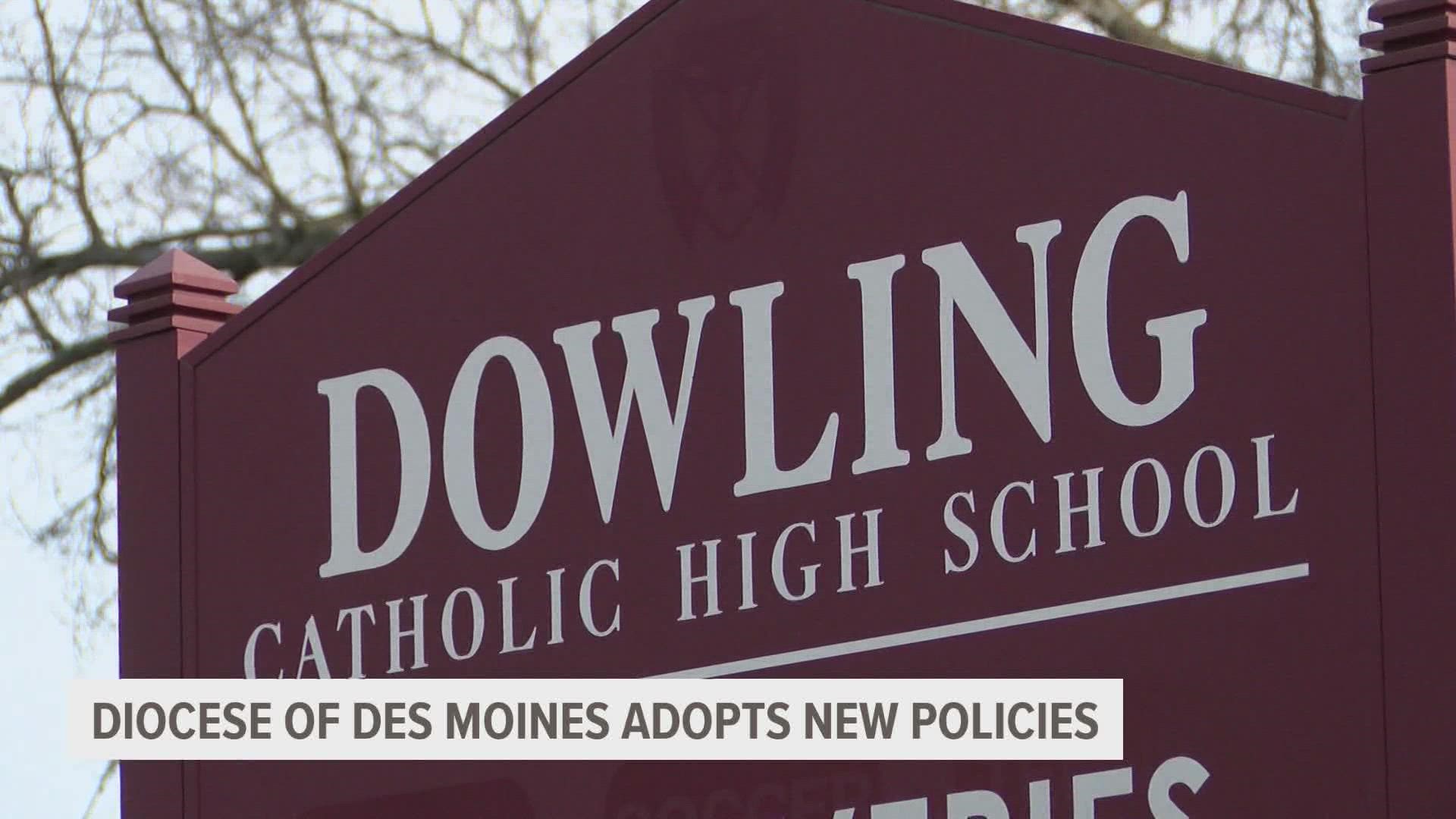 EVEN MORE LIBERAL CHURCHES ARE GETTING SICK AND TIRED OF WOKE CHILDISH FOOLISHNESS. DIOCESE OF DES MOINES, IOWA, ENACTS ANTI-WOKE RULES IN CHURCHES AND SCHOOLS BANNING PREFERRED PRONOUNS AND FORCING WORSHIPERS TO USE BATHROOMS AND LOCKER ROOMS OF THEIR BIOLOGICAL SEX; WOKE ACTIVISTS ARE MAD AS THE DEVIL AND THEY ARE PROTESTING AGAINST THESE CHANGES. Daniel Whyte III President of Gospel Light Society International, says, the sad, unnecessary fight is on. It is unnecessary because if the churches had not accepted the 30 pieces of silver from the WOKE community and betrayed God and His Son, Jesus Christ and become the Judas church and the worse Laodicean church in the history of the world, none of this would have happened in the first place. Don't get mad. Repent and get back to your first love.
The Diocese of Des Moines has seven new policies in place regarding how it's dealing with gender identity in its schools and churches, beginning Jan. 16, 2023.
It states those in its churches and schools will not be allowed to use preferred pronouns.
Additionally, people can only use bathrooms and locker rooms in accordance with their biological sex.
Students participating in sports and other extra-curriculars will be required to participate on teams matching their sex at birth.
If a dress code or uniform exists, students must follow it according to their biological sex.
Any type of medication which aids in gender reassignment, will not be allowed in schools.
Finally, the diocese says those who may be questioning their gender should be guided to ministers and counselors within the church.
Local 5 reached out to the Diocese of Des Moines for comment. A spokesperson was not immediately available. However, the station was informed someone would be available later in the week to comment.
Source: weareiowa, Mary Sugden
To read more, click here: https://www.weareiowa.com/article/news/local/diocese-of-des-moines-gender-identity-policies-controversy-catholic-schools-churches/524-5b14471c-984a-4bde-8f70-1015a79f510e