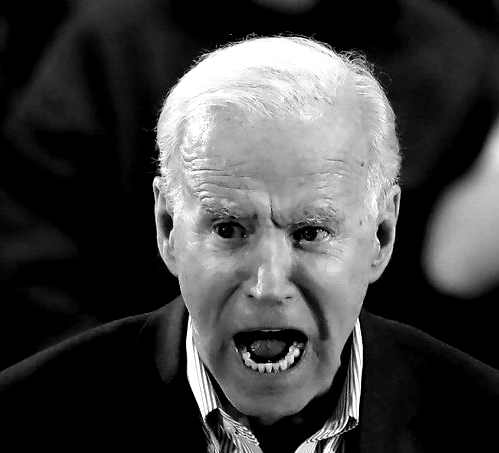 FBI CONDUCTS SEARCH OF BIDEN'S  WILMINGTON, DELAWARE HOME; ADDITIONAL CLASSIFIED ITEMS ARE FOUND IN BIDEN'S HOME. Daniel Whyte III President of Gospel Light Society International says, Biden would appear to be humble, wise, and magnanimous if he would pardon President Trump of his classified document legal fiasco, post haste, and then Biden should say in a prime time address, obviously, I have done wrong myself and I will not pardon myself; I will throw myself at the mercy of the people, their representatives, and public opinion because it appears I have done just as bad as Trump, if not worse. And then have all documents from Trump and Biden, and you might need to check Obama's house as well, and have these documents given over to the FBI and CIA to see if any international damage has been done. One reason Whyte suggests this, is because most Americans, who are already going through a difficult time with the coronavirus plague and other plagues as well as serious economic problems, which is getting worse, and many are evidently getting ready to fall into the recession abyss or worse, do not care much about so-called classified documents particularly since most Americans would not know a classified document from a cracker jack box.
Six additional items, including documents with classified markings, were found in President Joe Biden's Delaware home after Department of Justice officials searched the residence Friday, the president's personal attorney said Saturday.
The search was prompted by the White House, not the Justice Department, according to a White House official and a source familiar with the matter.
The documents at the Wilmington, Delaware, home appear to be related to his time as vice president as well as to his tenure in the U.S. Senate and were found after Biden's counsel offered full access to the premises as the department investigates his possession of classified material, Bob Bauer, Biden's personal attorney, said in a statement.
"DOJ took possession of materials it deemed within the scope of its inquiry, including six items consisting of documents with classification markings and surrounding materials, some of which were from the President's service in the Senate and some of which were from his tenure as Vice President," Bauer said.
He added that the department had "full access" to Biden's home, "including personally handwritten notes, files, papers, binders, memorabilia, to-do lists, schedules, and reminders going back decades."
Investigators spent about 13 hours at the president's personal residence Friday, White House officials and Biden's lawyer said.
Joseph D. Fitzpatrick, assistant U.S. Attorney for the Northern District of Illinois, said FBI agents conducted the search of Biden's personal property.
"The FBI on Friday executed a planned, consensual search of the President's residence in Wilmington, Delaware," he said.