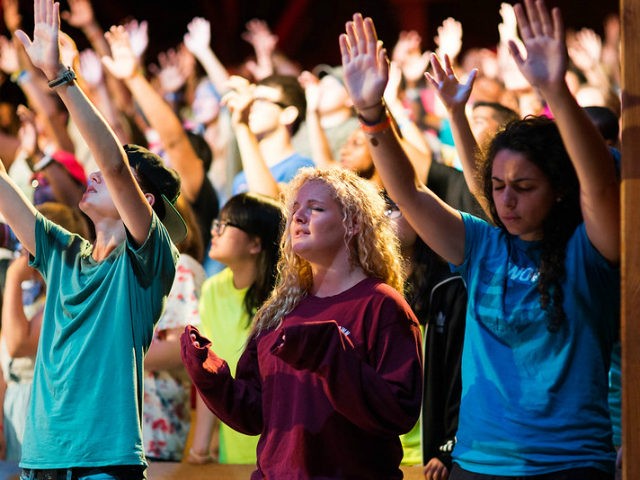 Summit Ministries/McLaughlin and Associates Poll Says TRADITIONAL, BIBLICAL CHRISTIANS SHOULD NOT HAVE TO COMPROMISE THEIR BIBLICAL BELIEFS TO ADHERE TO WOKE IDEOLOGY, which includes allowing practicing homosexuals as members of the church, accepting the double abomination of transgenderism, or Critical Race Theory — interestingly 41% of Democrats agree
Most Americans do not believe that Christian faiths should have to compromise their traditional beliefs to better adhere to leftist woke ideology, a recent Summit Ministries/McLaughlin and Associates survey found.
Among those who offered an opinion, a solid majority, 68 percent, said traditional Christian faiths should not be forced to "compromise their traditions and beliefs to align with liberal ideology around topics like marriage, transgenderism, and critical race theory." 
However, nearly one-third, 32 percent, said they should. 
Most Republicans, 75 percent, and independents, 61 percent, said those with Christian faith should not be forced to change their beliefs to align with leftist ideology, but Democrats remain split, as 41 percent said they should and 41 percent said they should not. 
However, among Biden 2020 voters specifically, 42 percent believe Christians should compromise their beliefs to match up with leftist ideology, compared to 41 percent who do not. 
As a comparison, 79 percent of Trump 2020 voters say Christian faiths should not have to compromise their beliefs to adhere to leftist ideology. 
The survey was taken December 9-14 among likely voters. 
The survey follows continued efforts across the board to normalize a series of leftist agenda items, including transgenderism and Critical Race Theory (CRT), even against the will of parents nationwide. 
Source: Breitbart, Hannah Bleau
To read more, click here: https://www.breitbart.com/politics/2022/12/24/most-say-christian-faiths-should-not-have-compromise-beliefs-adhere-leftist-woke-ideology/