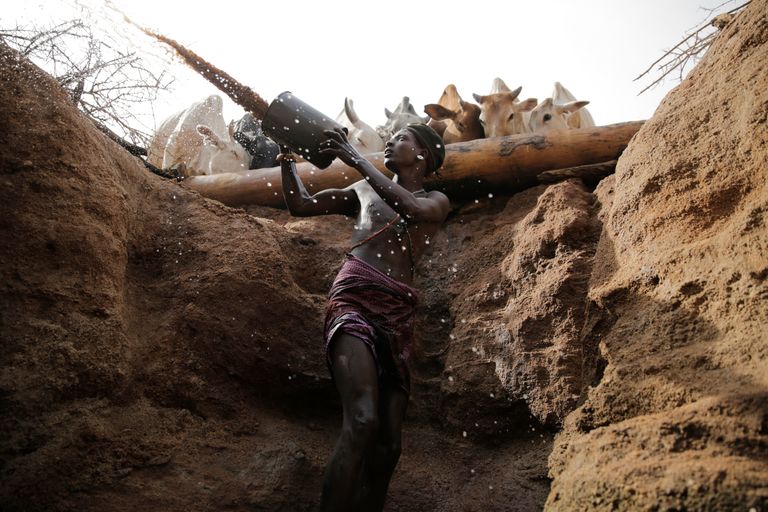 Kenya's government reports worsening drought conditions. Nearly 950,000 children under five are now "acutely malnourished."
The country has been without rain for four consecutive seasons, sending poverty and hunger rates skyrocketing. Last month, Oxfam International warned of an impending famine.
Groundwater plays an increasingly critical role as Kenya's drought drags on.
"In the last few years, we have been able to put a well or a borehole in all of the communities that we have an established work in," Joy Mueller of Kenya Hope says.
"The timing couldn't have been better."
The British Geological Survey found that Africa has enough groundwater for most countries to get through at least five years of drought. Scientists say most of the continent's 72 massive aquifers remain largely untapped.
"Most of our boreholes or wells go down to 600 feet. Some are a little bit shallower at 300 feet. But so far, none of these wells have run dry, and they are a lifesaver to all these communities," Mueller says.
"Wherever we have a borehole, all the surrounding communities flock to get fresh water for their animals and families."
Click here to read more.
SOURCE: Mission Network News, Kevin Zeller
CALL TO ACTION
Pray God will send life-giving rain to Kenya, and provide much-needed relief to desperate communities.
Pray the Lord provides financial resources so Kenya Hope can supply partners with relief aid.
Pray believers' tangible expressions of Christ's love lead to Gospel conversations.