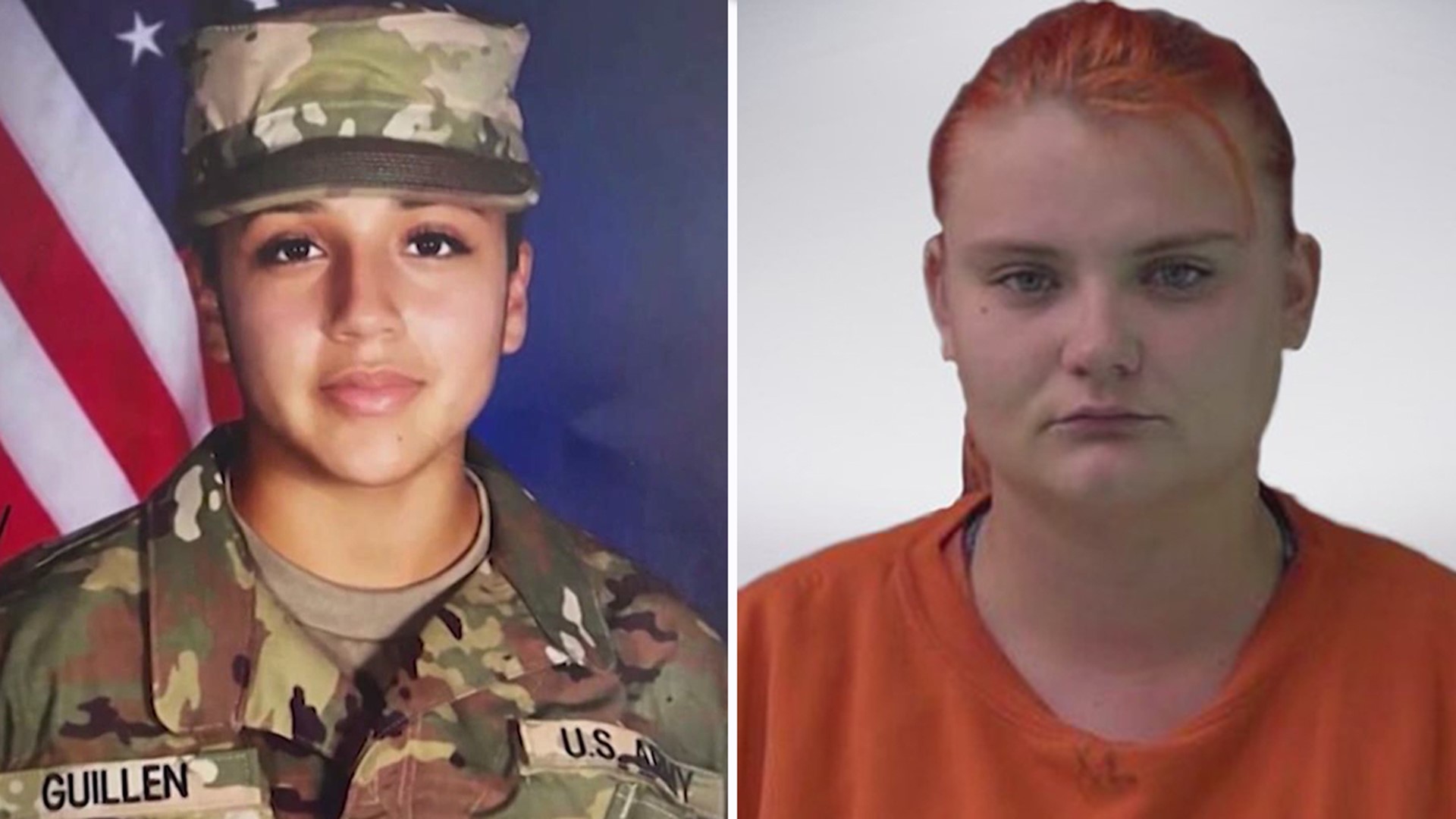 A woman who allegedly helped hide the body of Vanessa Guillén after her death at Fort Hood has pleaded guilty to various charges in connection with the disappearance of the U.S. Army specialist, the Department of Justice announced on Tuesday.
Cecily Aguilar, 24, of Killeen, Texas, pleaded guilty to one count of accessory to murder and three counts of false representation or making a false statement, the DOJ said, adding that she faces a maximum possible penalty of 30 years imprisonment with three additional years of supervised release, plus a $1 million fine. A federal district court judge will review U.S. sentencing guidelines and statutes in order to determine any sentence for Aguilar, expected at a sentencing hearing that has not yet been scheduled.
"Cecily Aguilar's guilty plea today was another step on the long path toward justice for Vanessa, my client, and her courageous family," attorney Natalie Khawam, who represents the Guillén family, said in a statement, according to the Associated Press.
Guillén was found dead on the base at Fort Hood — which notoriously has some of the highest rates of murder, sexual assault and harassment in the Army — in the summer of 2020. A fellow soldier and specialist named Aaron Robinson is suspected to have murdered her before later dying himself by suicide, officials said at the time. Aguilar, a second suspect, is identified as the estranged wife of a former Fort Hood soldier, was also arrested in connection with Guillén's death.
Click here to read more.
SOURCE: CBS News, Emily Mae Czachor