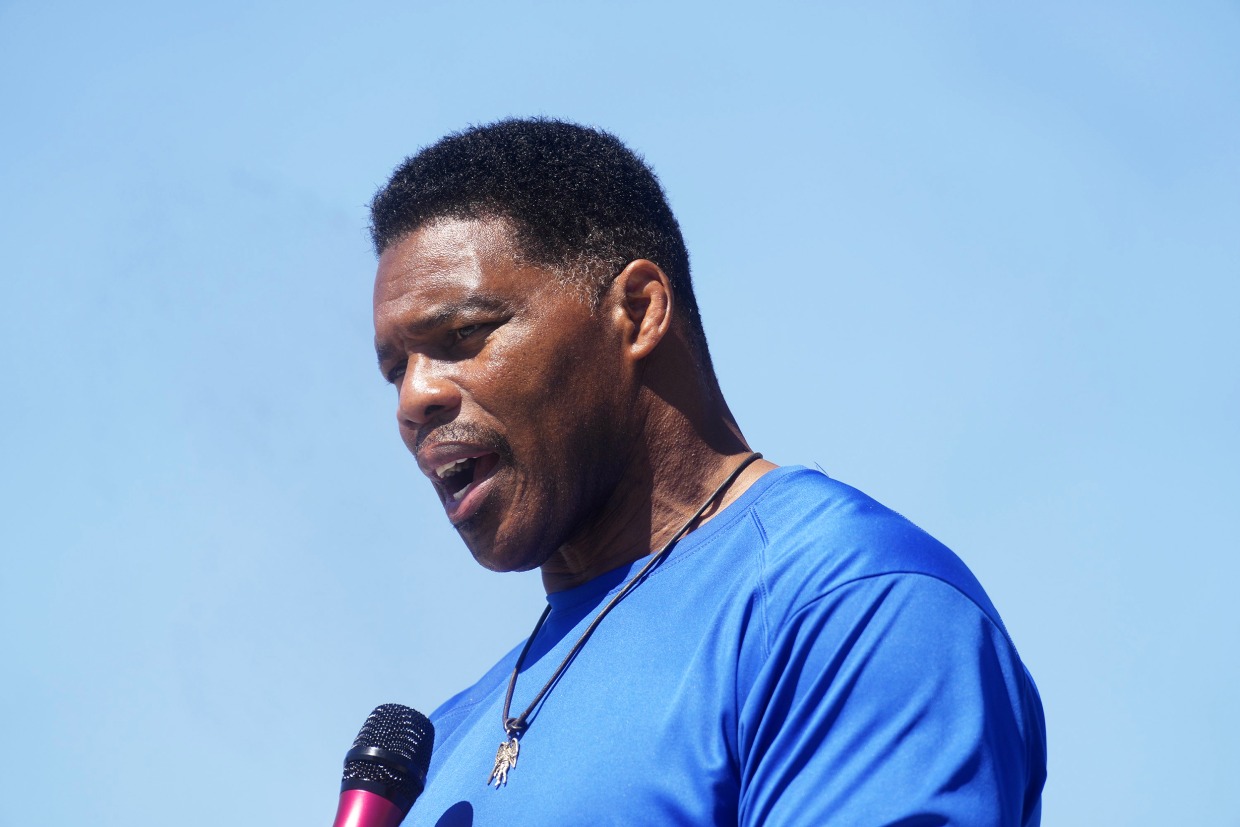 Herschel Walker, the Republican nominee for Senate in Georgia, claimed he confirmed for the first time Friday the identity of the woman who has claimed he paid for her abortion 13 years ago when she leveled the allegation in a text message to his wife.
In a brief interview with NBC News, Walker said this was also the first time the woman, who is the mother of one of his four children, mentioned to him or his wife that she had had an abortion.
"Did you know Herschel paid for my abortion the first time? Or that he told me it wasn't the 'right time' to have [her current child]?" the woman wrote in a 9:54 a.m. text message sent Friday to Herschel Walker's wife, Julie Walker, who initiated the conversation.
In response, Julie Walker acknowledged that she had tried to be a mediator between Herschel Walker and the woman, who seldom corresponded directly with her son's father.
"This message makes me incredibly sad. You know I have continually tried to bridge a better relationship between you and Herschel putting [the child] first," Julie Walker wrote to the woman, who did not return messages to NBC News requesting comment.
Click here to read more.
SOURCE: NBC News, Marc Caputo