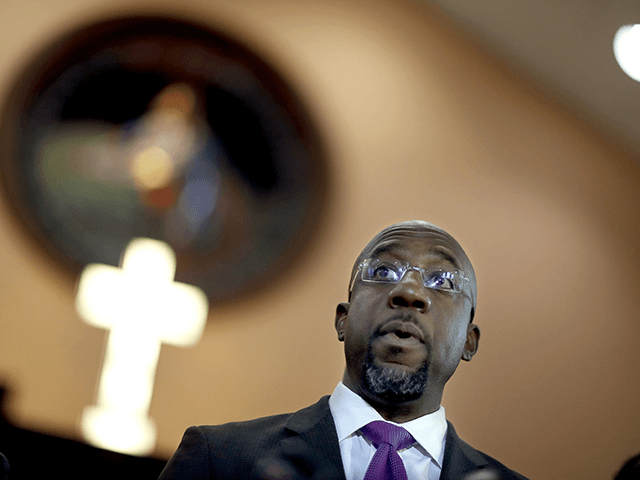 Senate Candidate Herschel Walker Calls Rev. Raphael Warnock a hypocrite and Says, If he "Can't Hold the Oath that He Gave to Our Heavenly Father, Do You Think He's Going to Hold the Oath He's Given to You?" BCNN1.com editors say, Herschel, we don't have a dog in this fight, but be careful because Rev. Warnock and his people are saying the same thing about you.
Herschel Walker, the Republican nominee running to represent Georgia in the U.S. Senate, asked host Alex Marlow on Wednesday's edition of the Breitbart News Daily podcast how Sen. Raphael Warnock (D-GA) can uphold his constitutional oath of office if he is unable to uphold his oath to God.
Marlow invited Walker's remarks on reports of Warnock's church's attempts to evict tenants in 2021 as the senator collected a $174,000 U.S. Senate salary, a $120,000 pastoral salary, and an additional $7,417 monthly housing allowance from the church.
Walker replied, "If he can't hold to the oath that he gave to our Heavenly Father, do you think he's going to hold the oath he's given to you?"
He described Warnock as "a hypocrite."
Walker added, "He's a minister. He's a preacher. He throws Bible verses out there all the time, but I asked him to read the whole Bible. It talks about redemption. It talks about compassion, yet you're getting wealthy as you're throwing people out of a building. You're filing an eviction notice for like $30 — less than $30 — and putting them out in the cold."
Source: Breitbart, Robert Kraychik
To read more, click here: https://www.breitbart.com/radio/2022/10/20/herschel-walker-if-raphael-warnock-cant-hold-oath-gave-heavenly-father-do-you-think-hes-going-hold-oath-given-you/