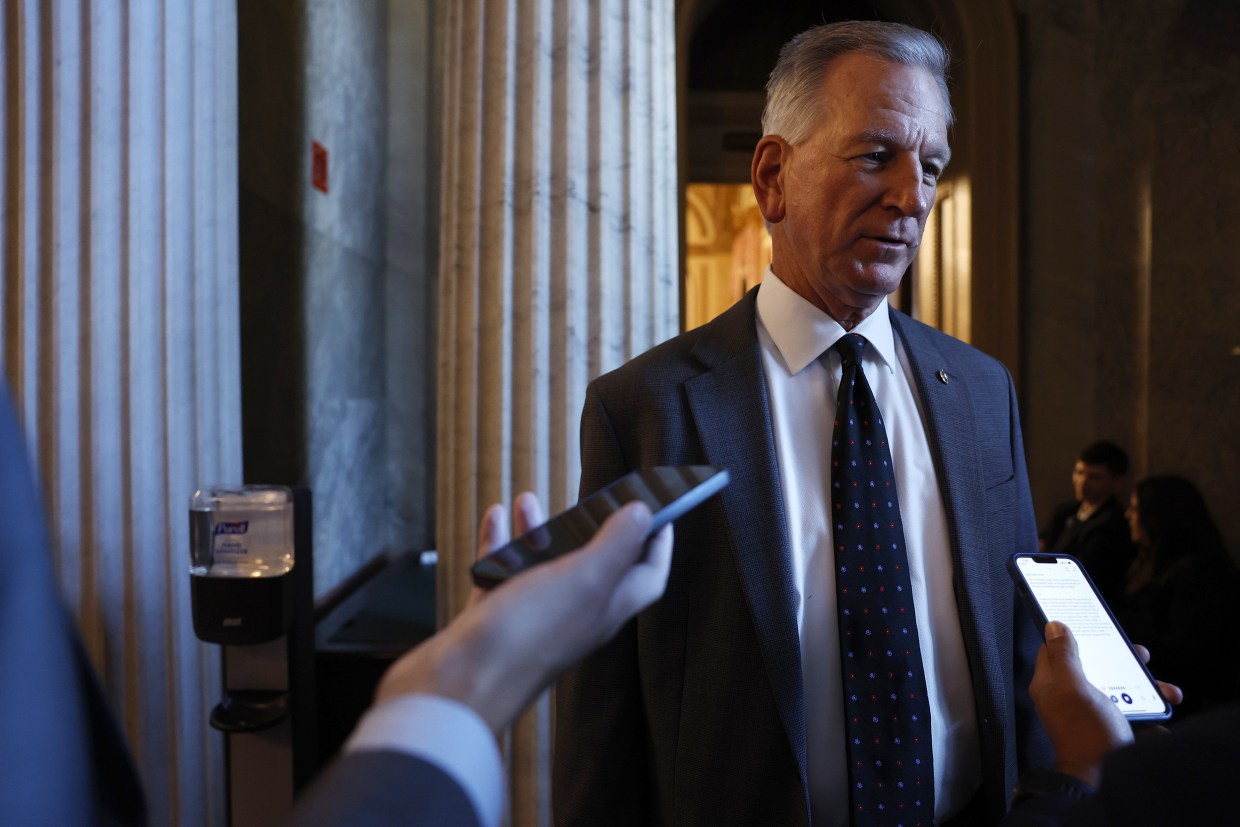 Leaders of major civil rights organizations on Monday condemned Sen. Tommy Tuberville, R-Ala., for suggesting at a Trump rally over the weekend that descendants of Black slaves are criminals in remarks about reparations.
"Senator Tuberville's comments are flat out racist, ignorant and utterly sickening," NAACP President Derrick Johnson said in a statement. "His words promote a centuries-old lie about Black people that throughout history have resulted in the most dangerous policies and violent attacks on our community."
Johnson, who noted that the far-right has pushed such racist theories, added, "Next time the Senator wants to talk about crime, he should talk about Donald Trump's hate-fueled rally on January 6, 2021, and the attacks that followed. Perhaps the real criminals are in his orbit."
As a speaker at former President Donald Trump's rally Saturday in Minden, Nevada, Tuberville called Democrats "soft on crime" and "pro-crime."
"They want crime. They want crime because they want to take over what you got. They want to control what you have," Tuberville told the crowd. "They want reparation because they think the people that do the crime are owed that. Bulls—. They are not owed that."
Click here to read more.
SOURCE: NBC News, Rebecca Shabad