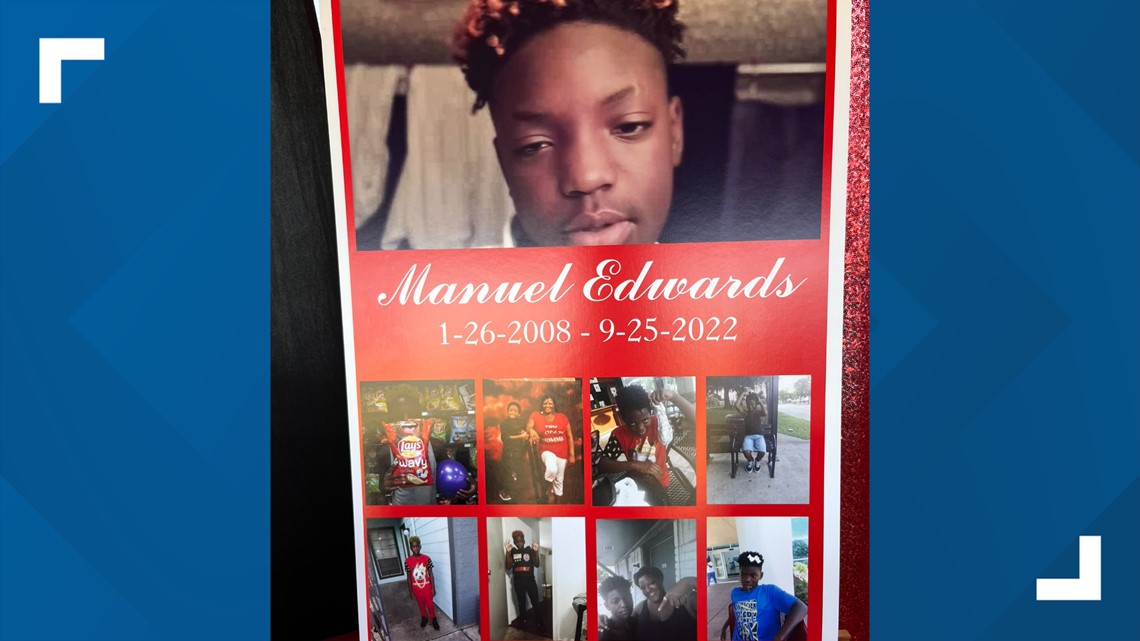 It was one week ago when a 14-year-old was shot and killed in South Dallas.
On Sunday, the family held a balloon release with the help of No More Violence, an organization that helps murder victims' families.
"He was a miracle child," said Cynthia Edwards.
Edwards' lost her only son, Manuel Edwards, in the shooting last week.
"I want justice. Don't we want justice? Yeah," shouted Cynthia Edwards.
The balloon release was held at the very spot where he died — on Al Lipscomb Way, near Fair Park.
Click here to read more.
SOURCE: WFAA, Malini Basu