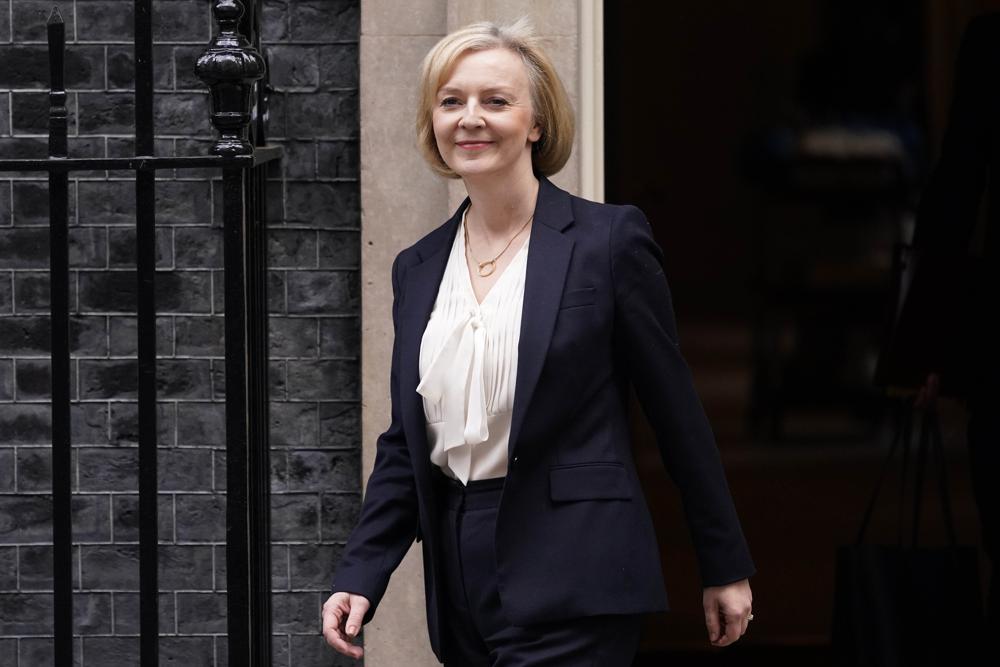 BREAKING WORLD WAR III NEWS: Embattled United Kingdom Prime Minister Liz Truss IS FIGHTING FOR HER LIFE. Daniel Whyte III, President of Gospel Light Society International, Says SHE HAS NO CHARISMATIC AUTHORITY NOR DOES SHE HAVE ANY MORAL AUTHORITY.
Nobody Wants to Admit it, But Her Public Adultery With a Fellow Politician, Who Was Her Underling, Especially Since She is a Woman Has Contributed to Her Extraordinary Failure as Prime Minister. Again, Nobody Wants to Talk About it, But This is One of the Reasons She Has Sunk so Low so Fast More Than Any Prime Minister in History. This May Not be Fair, But it is the Reality. Whyte Warned Queen Elizabeth II Before She Died to Not Let Them Get Rid of Former Prime Minister Boris Johnson Because of His Lying and Being a Hypocrite About Coronavirus Lockdowns as we do Not Have the Time For That. Boris Johnson Has Churchillian Talent to Deal With Not Only the Problems in Great Britain But Also to be a Great Wartime President. GETTING RID OF HIM and PUTTING THEIR TRUST IN TRUSS IN OFFICE HAS BEEN A COLOSSAL FAILURE and a MAJOR WASTE OF TIME; and NOW ACCORDING to ANOTHER NEWS REPORT THE PEOPLE WANT BORIS JOHNSON BACK IN OFFICE IMMEDIATELY. Truss' Days Are Numbered.
British Prime Minister Liz Truss described herself as "a fighter and not a quitter" Wednesday as she faced down a hostile opposition and fury from her own Conservative Party over her botched economic plan.
Yet the grim faces of Conservative lawmakers behind her in the House of Commons suggested that Truss faces an uphill struggle to save her job.
Truss attended her first session of Prime Minister's Questions since newly appointed Treasury chief Jeremy Hunt ripped up the tax-cutting package unveiled by her new government less than a month ago.
She apologized to Parliament and admitted she had made mistakes during her short tenure as the U.K.'s head of government, but insisted that by changing course she had "taken responsibility and made the right decisions in the interest of the country's economic stability."
Opposition lawmakers shouted "Resign!" as she spoke.
Asked by opposition Labour Party leader Keir Starmer, "Why is she still here?" Truss retorted: "I am a fighter and not a quitter. I have acted in the national interest to make sure that we have economic stability."
A package of unfunded tax cuts that Truss' government announced on Sept. 23 sparked turmoil on financial markets, hammering the value of the pound and increasing the cost of U.K. government borrowing. The Bank of England was forced to intervene to prevent the crisis from spreading to the wider economy and putting pension funds at risk.
Source: the Associated Press, JILL LAWLESS
To read more, click here: https://apnews.com/article/liz-truss-jeremy-hunt-europe-government-and-politics-economy-bbe6c1eedfd9e05cd729c4b0862a05bb?utm_source=homepage&utm_medium=TopNews&utm_campaign=position_03