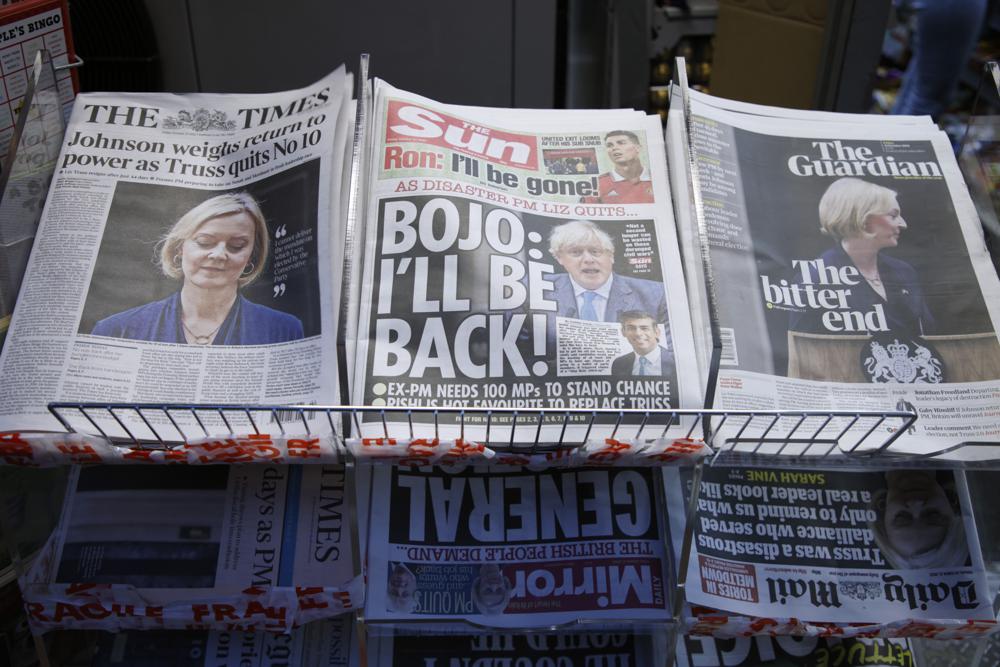 BREAKING WORLD WAR III NEWS: BORIS JOHNSON, FORMER PRIME MINISTER OF GREAT BRITAIN, HAS A SHOT AT BECOMING PRIME MINISTER AGAIN. Daniel Whyte III, President of G.L.S. International, says, before the queen died whom Boris Johnson called Queen Elizabeth the Great, he urged the queen to do all that she can to keep Boris Johnson on as Prime Minister even though he is a liar and a hypocrite because we do not have time to change to another Prime Minister at this time, plus Boris Johnson has Churchillian talent and charismatic authority. Whyte says he believes the queen tried her best to keep Johnson in, but sadly, the last major official thing she did was to welcome a feeble new Prime Minister who does not have any charismatic authority nor moral authority because she was caught committing adultery with another government official who was her underling. Now, Daniel Whyte III urges King Charles III to do all in his power to get Boris Johnson back at 10 Downing Street.
Former British Prime Minister Boris Johnson — ousted by ethics scandals just three months ago — jockeyed to make a comeback Friday as one of several contenders seeking to replace Liz Truss, whose rapid downfall threw the country's leadership into disarray at a time of severe economic challenges.
The governing Conservative Party has ordered a lightning-fast race that aims to finalize nominations Monday and install a new prime minister, its third this year, within a week.
Source: the Associated Press, Jill Lawless
To read more, click here: https://apnews.com/article/british-politics-rishi-sunak-boris-johnson-europe-london-a60864dd93c05f0b06ae9a95138740fb