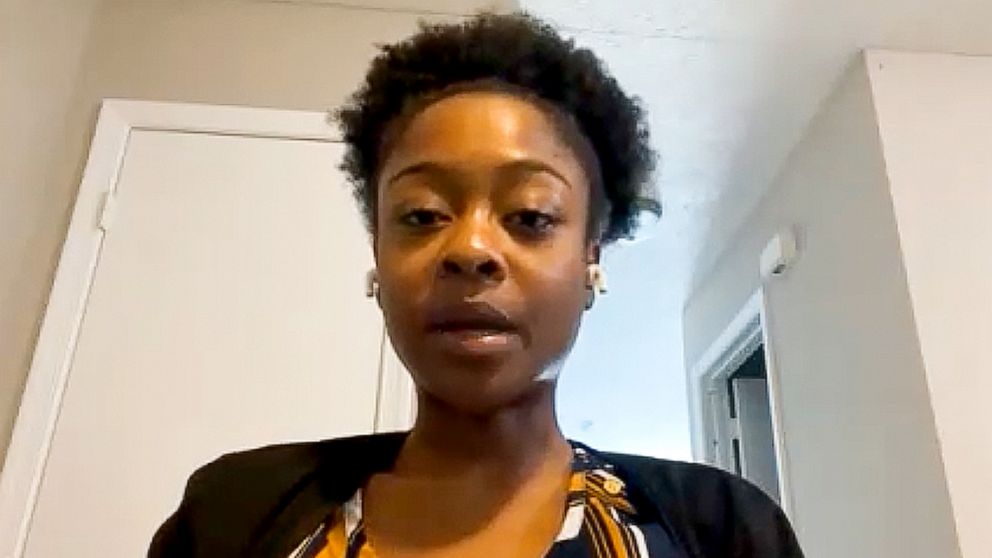 Police in Fayetteville, North Carolina, are investigating an incident involving a 22-year-old Black woman after she said officers assaulted and unlawfully handcuffed her in September.
Ja'Lana Dunlap's attorneys released video footage of the incident, taken on Dunlap's phone, this week.
On Sept. 6, Dunlap, a property manager at the time, said she was taking pictures of the property she oversees on behalf of the owner, who had recently gotten a citation from the city about people illegally dumping furniture and trash on the site.
"I was planning to take pictures because we had already hired somebody to clean it up," Dunlap told ABC News. "So, I was just making sure that they did their job."
After taking the photos, Dunlap said she had returned to her car when two Fayetteville police officers, who were searching for a suspected fugitive, approached asking why she was on the property. Dunlap said she responded, providing her name and explaining that she was taking photos for her boss.
Dunlap said one officer asked her to provide identification. She said she declined, knowing North Carolina is not a "Stop and Identify" state, meaning Dunlap was not legally obligated to provide her ID if she had not committed or been suspected of committing a crime.
"I know my story checks out," Dunlap said. "I know if I didn't do anything wrong, I shouldn't have to give you my ID."
Click here to read more.
SOURCE: ABC News, Amanda Su