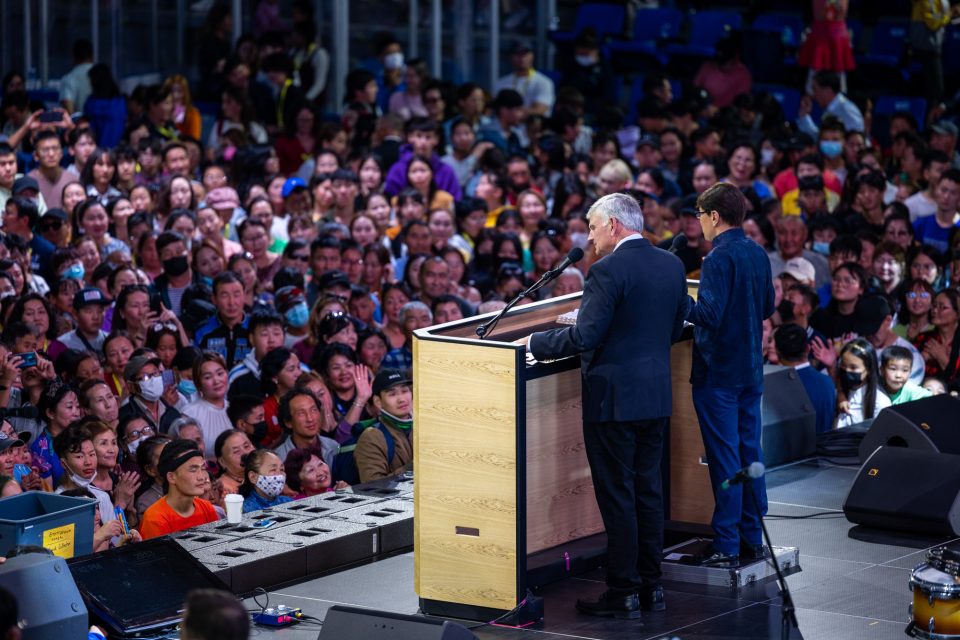 Bibles for the World recently participated in a large evangelistic event in Mongolia. They worked with the Billy Graham Evangelistic Association in Mongolia's capital city of Ulaan Baatar. Over 2,000 people said they would follow Jesus.
John Pudaite says it is the 125th country Bibles for the World has served. "Certainly, as you fly into Mongolia, you do feel like you're you've reached the uttermost parts of the earth. It's a beautiful country, very sparsely populated with only three and a half million people. And out of these three and a half million, less than 70,000 are followers of Christ."
Bibles for Mongolia
Bibles for the World distributed 38,000 Gospel of John copies as people left the arena following the event. Pudaite says, "We were able to provide scriptures for them to take back to their villages, to their communities." Hundreds of buses came to the event from all across Mongolia.
Click here to read more.
SOURCE: Mission Network News, Kevin Zeller
CALL TO ACTION
Ask God to build the Mongolian Church.