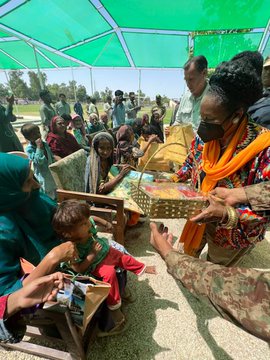 WATCH: Jackson, Mississippi, Has a Nasty Situation on Their Hands Being Without Water–Even Not Enough Water Pressure to Flush the Toilet. Where Are the National Black Leaders and Politicians? SHEILA JACKSON LEE, BARACK OBAMA, SEN. RAPHAEL WARNOCK, BLACK LIVES MATTER, ALL LIVES MATTER, And Where Are the Black and White Churches–Not From Jackson, Mississippi–But From Across the Nation? This a Situation That Needs Immediate Attention, a Temporary Fix, and a Permanent Fix.
*Attorney Antonio Moore talks about Jackson, Mississippi water issues. Moore delves deep into the history of Mississippi as a state, and Jackson as a city asking where Black politicians are at as they are largely silent on the issue. #JacksonWaterCrisis
Weeks after the Jackson water crisis started and after heavy pressure on twitter The Black Caucus only this afternoon tweeted on the Mississippi crisis.
Source: EURWEB,
To read more, click here: https://eurweb.com/2022/09/12/jackson-miss-is-without-water-where-are-the-black-politicians-sheila-jackson-lee-barack-obama-and-others-are-silent-watch/