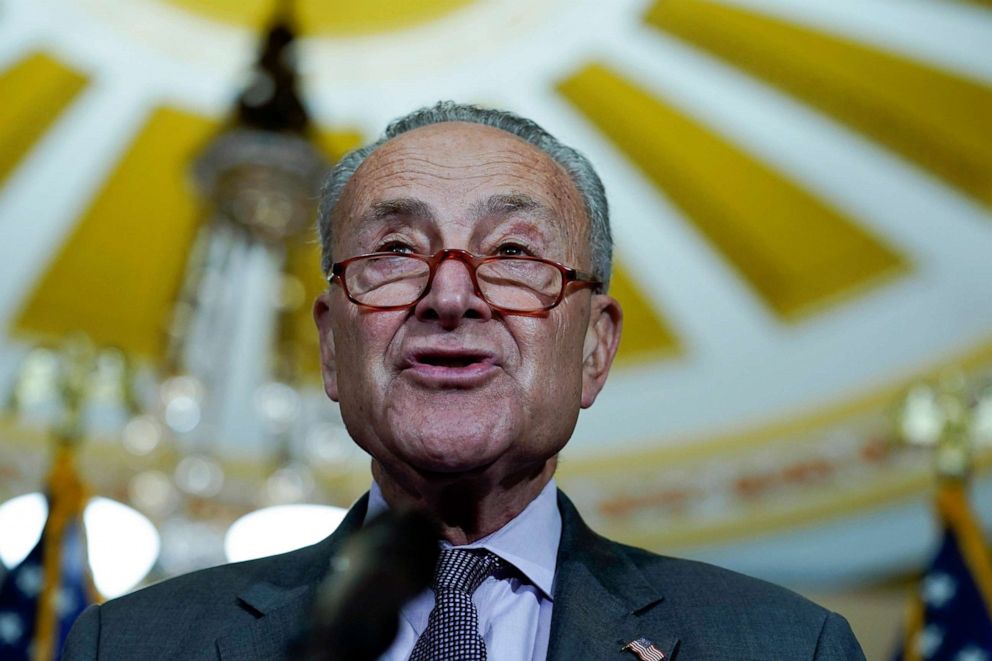 Congress has just three legislative days remaining to avert a fast-approaching government shutdown at the end of the week, and much of its ability to keep the government running will depend upon whether lawmakers can navigate an impasse over energy policy.
In the few days that remain, Senate Majority Leader Chuck Schumer will try to lead the Senate in passage of a short-term funding bill that is expected to include Sen. Joe Manchin's energy permitting reform legislation. Schumer struck a deal with Manchin to include energy permitting reform, a top priority for the West Virginia moderate Democrat, on a must-pass piece of legislation before the end of the fiscal year on Sept. 30 in order to secure Manchin's crucial support for Democrats' keystone Inflation Reduction Act.
But with the passage of the health care and environmental bill now in the rearview mirror, Schumer's behind-the-scenes deal making has come home to roost. The fiscal year ends on Friday, leaving the Democratic caucus in both chambers deeply divided with just days to a shutdown.
On Tuesday, the Senate will take a key test vote to determine the fate of Manchin's legislation as it considers a bill to fund the government through mid-December.
Schumer, with the backing of the White House, is sticking to his promise to include the Manchin legislation, introduced Wednesday, in the short-term funding bill. The Manchin bill would accelerate energy projects mandating that federal environmental reviews essentially be completed in two and a half years, a substantial increase from today's process.
Click here to read more.
SOURCE: The Associated Press, Allison Pecorin and Trish Turner