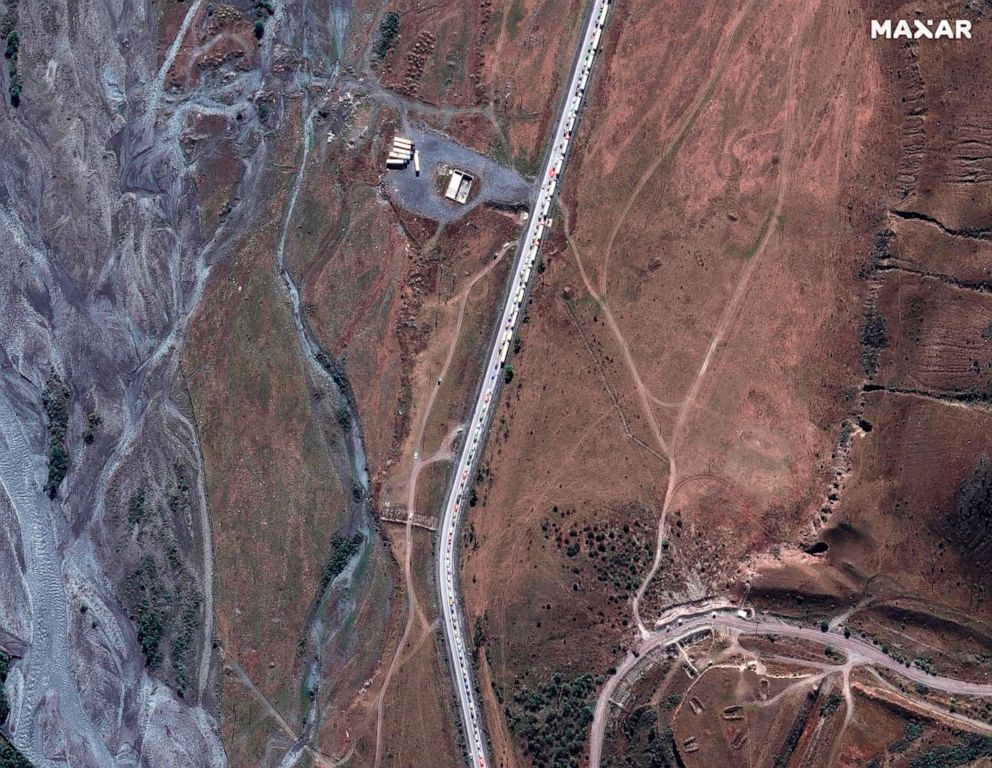 Tens of thousands of Russians continue to try to flee the country, fearful of being caught up in the military mobilization ordered by President Vladimir Putin last week to replenish his forces in Ukraine.
Miles-long lines of traffic have formed at border crossings with some neighboring countries amid the exodus, as Russians pack exit routes, worried the government might soon impose further restrictions on military age men leaving.
Officials in Kazakhstan, which borders Russia to the south, said 98,000 Russians have crossed into their country since Putin announced the mobilization last Wednesday. Georgia's interior ministry told ABC News Tuesday that 100,000 had entered its territory in the past few days. Tens of thousands more have left via other countries, including Finland and Mongolia. The European Union's border service said 66,000 Russians had entered the bloc over the past week, 30% more than the week before.
Russians began fleeing the country within hours of Putin's ordering what he called a "partial" mobilization to call-up 300,000 men in an effort to reverse the course of his faltering war in Ukraine. In reality, experts say there are little restrictions on who can be drafted and there are widespread reports of men being mobilized regardless of their eligibility.
Although the mobilization for now is officially meant to apply only to those with some military experience, many fear the criteria could be expanded and that the government could block military age men from leaving the country. Men subject to the draft are barred from leaving the country and widespread reports are emerging of men with military experience being turned back from borders.
Click here to read more.
SOURCE: ABC News, Patrick Reevell