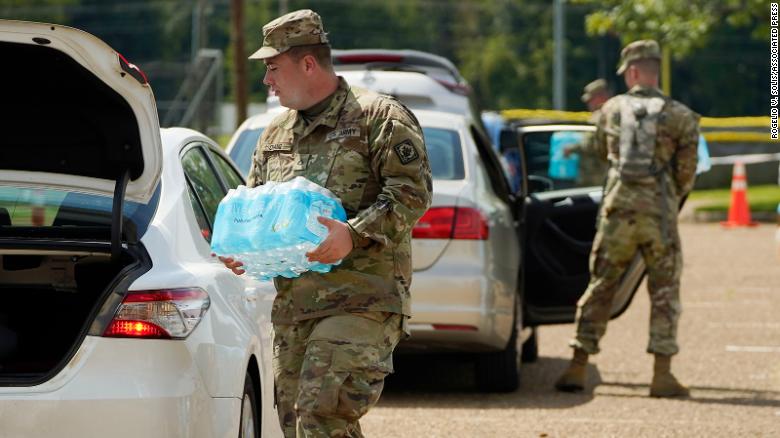 Four residents of Jackson, Mississippi, have filed a class action lawsuit against the city, the mayor, a former mayor and several others regarding the city's water issues.
The 99-page complaint filed last week is asking for an unspecified amount of relief to "remediate the harm caused by lack of access to safe water," it says.
The plaintiffs are also asking for the pipes to be fixed; water bills canceled or not collected on; a system to regularly test the water in the city; establish medical testing for lead in a person's body for residents who were exposed to the unsafe water; and establish community health systems.
CNN has contacted the defendants named in the lawsuit and is seeking comment.
The city was under one of many boil-water advisories and pumps at its main water treatment facility were already damaged when flooding last month caused the system to almost completely fail, leaving residents without water to drink, cook with, or flush their toilets. Residents had to line up for hours to get cases of water.
Click here to read more.
SOURCE: CNN, Jamiel Lynch and Theresa Waldrop