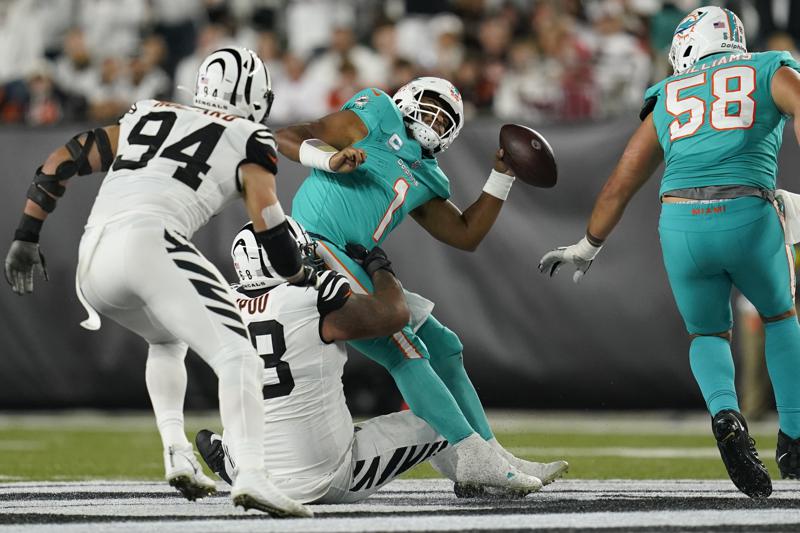 Pray For the Gifted Tua Tagovailoa; he Probably Needs to Consider Retiring Early Because After What we Saw This Past Week, he Really Cannot Take Another Hit Like That. We Have Never Seen a Man's Finger Freeze up Like That
Tua Tagovailoa stumbled to the ground, his legs wobbly and unable to walk to the huddle after banging his head Sunday. And then Thursday night, he was carried off the field by stretcher after another hit caused his head to violently slam against the turf and his hands to freeze up.
The Dolphins said the third-year quarterback was conscious and had movement in all his extremities. He was taken to University of Cincinnati Medical Center but was released and expected to return to Miami with the team.
"It was a scary moment. He was evaluated for a concussion and he's in the concussion protocol," Dolphins coach Mike McDaniel said.
Some who watched the scary injury want to know why Tagovailoa was playing just four days after his quick return Sunday prompted a joint review by the NFL and NFL Players Association.
Many former players were critical of the decision to allow Tagovailoa to return against Buffalo and start against Cincinnati.