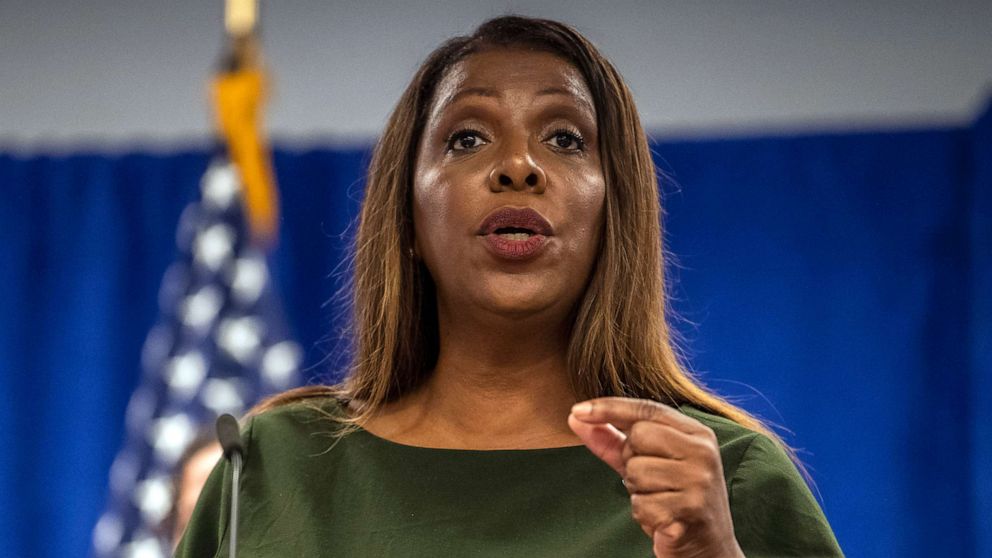 For 20 years, Donald Trump and his family enriched themselves through "numerous acts of fraud and misrepresentations," New York Attorney General Letitia James alleges in a new lawsuit that accuses the Trumps of "grossly" inflating the former president's net worth by billions of dollars and cheating lenders and others with false and misleading financial statements.
The civil lawsuit, filed Wednesday in State Supreme Court in Manhattan, seeks a $250 million judgment and a prohibition on any of the Trumps leading a company in the state of New York.
"We found that Mr, Trump, his children, and the corporation used more than 200 false asset valuations over a ten-year period," James said at a press conference announcing the charges.
Among other allegations, the suit claims that the former president's Florida estate and golf resort, Mar-a-Lago, was valued as high as $739 million, but should have been valued at around one-tenth that amount, at $75 million. The suit says that higher valuation was "based on the false premise that it was unrestricted property and could be developed for residential use even though Mr. Trump himself signed deeds donating his residential development rights and sharply restricting changes to the property."
James is referring her findings to federal prosecutors in Manhattan, who could possibly open a criminal investigation into bank fraud, according to a footnote in the lawsuit.
Click here to read more.
SOURCE: ABC News, Aaron Katersky