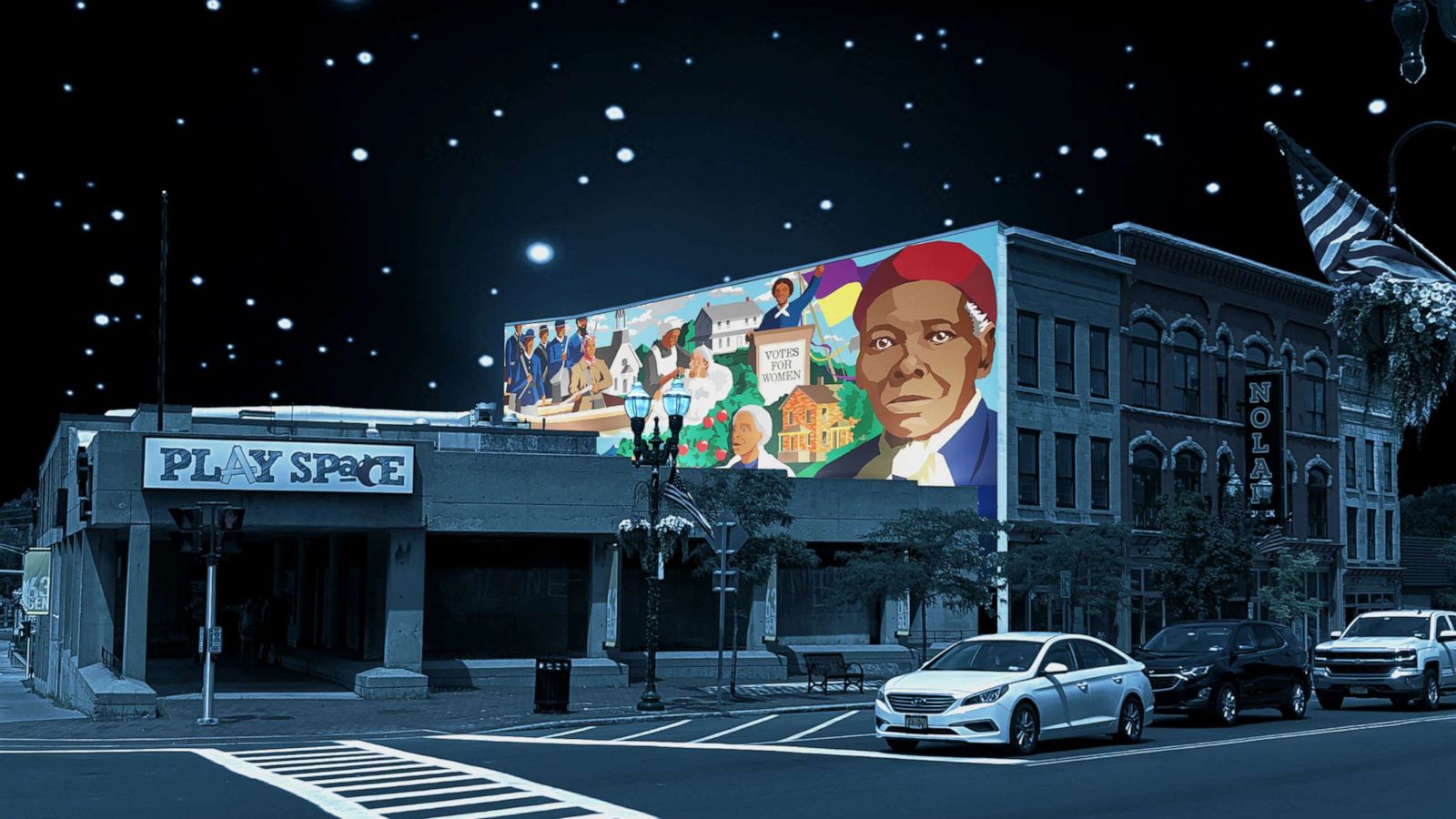 The 'Harriet Tubman: Her Life in Freedom Mural' was unveiled in a ribbon cutting ceremony Saturday in downtown Auburn, New York, the city where the abolitionist, activist, and freedom pioneer spent over 50 years of her life.
Measuring an impressive 26 by 61 feet, the mural, commissioned by a group called the Harriet Tubman Boosters, showcases Tubman's life as a self-emancipated woman.
Debra Rose Brillati, a member of the organization first formed in 1953 to keep Tubman's legacy alive, told ABC News that the piece has been an ongoing project since 2019. After years of fundraising efforts, the Harriet Tubman Boosters reached their $40,000 fundraising goal on August 19.
While the mural was an idea that had been discussed by the group previously, it was Michael Rosato's 'Harriet Tubman Mural' in Cambridge, Maryland, near Tubman's enslaved birthplace of Dorchester County that prompted the group to move forward.
"When we saw that we said, 'You know what, we need a mural in Auburn'," Brillati said. After a meeting with Rosato, the Harriet Tubman Boosters mural committee ultimately decided to find a local artist to take on the project.
Click here to read more.
SOURCE: ABC News