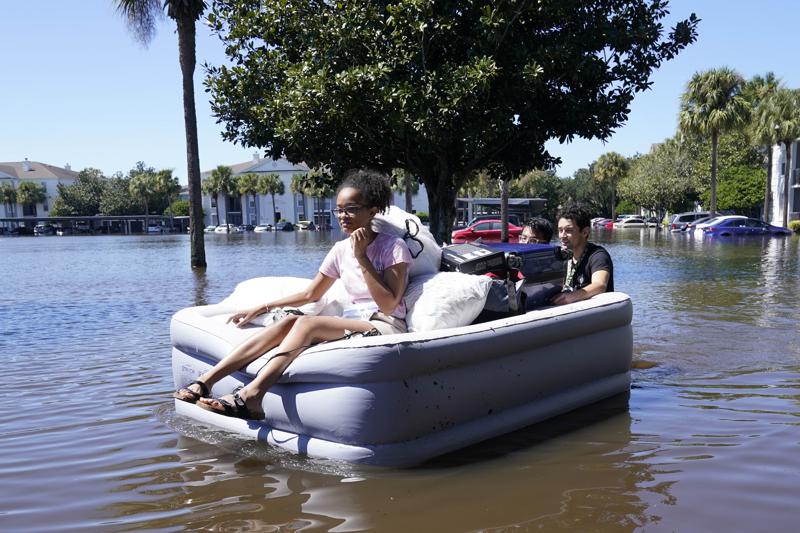 Ian the Horrible Regroups and Comes Back Alive in South Carolina
The Latest on Hurricane Ian:
Hurricane Ian has made another landfall, this time in South Carolina, after carving a swath of destruction across Florida earlier this week.
The U.S. National Hurricane Center says Ian's center came ashore Friday afternoon near Georgetown with maximum sustained winds of 85 mph (140 kph).
Ian hit Florida's Gulf Coast as a powerful Category 4 hurricane with 150 mph (240 kph) winds Wednesday, flooding homes and leaving nearly 2.7 million people without power.
Officials in Florida fear the death toll from Hurricane Ian could rise substantially, given the wide swath of the state swamped by the storm.
After making landfall with some of the highest windspeeds for a hurricane over U.S. territory, the storm flooded areas on both of Florida's coasts, tore homes from their slabs, demolished beachfront businesses and left more than 2 million people without power. At least nine people have been confirmed dead in the U.S.
Source: the Associated Press
To read more, click here: https://apnews.com/article/hurricane-ian-live-updates-02202ebdebd898bb82ab0422f8c729cf