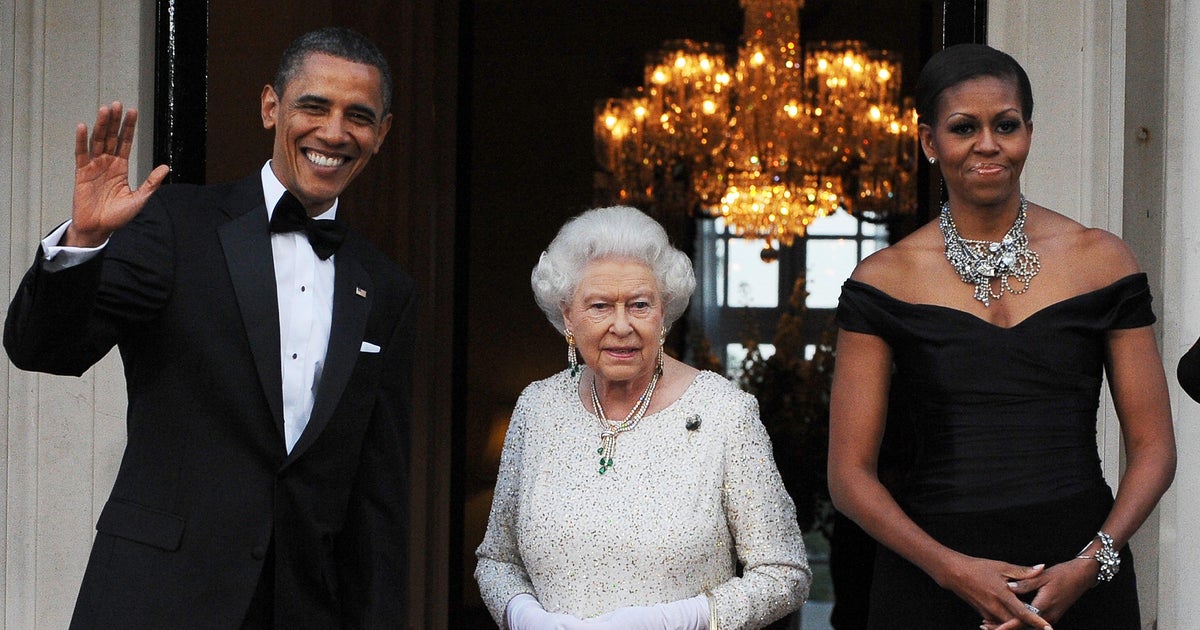 Former President Barack Obama remembered Queen Elizabeth II, in a video tribute released on Monday, the day the queen was laid to rest. In the video, he said the queen reminded him of his grandmother, and he spoke about a moment of kindness from her toward him and former First Lady Michelle Obama.
Mr. Obama said the first time he met the queen while visiting London, it surprised him that she reminded him very much of his grandmother, Madelyn Dunham, who helped raise him. She reminded him "not just in appearance, but also in manner," he said, adding that she was very gracious, but also no-nonsense.
"[She had a] wry sense of humor and she could not have been more kind or thoughtful to me and Michelle," he said.
He remembered a time when Michelle went back to England with their daughters, Malia and Sasha, and Queen Elizabeth II invited his wife and daughters to tea.
"She then offered the girls to drive in her golden carriage around the grounds of Buckingham Palace," the former president remembered. "It was the sort of generosity and consideration that left a mark in my daughters' lives that is still there."
He said the queen was an excellent listener, with a genuine curiosity, "although she was impatient to get to the point."
Mr. Obama also shared a moment of kindness from the queen, after a state dinner at Buckingham Palace in 2011.
Click here to read more.
SOURCE: CBS News, Caitlin O'Kane