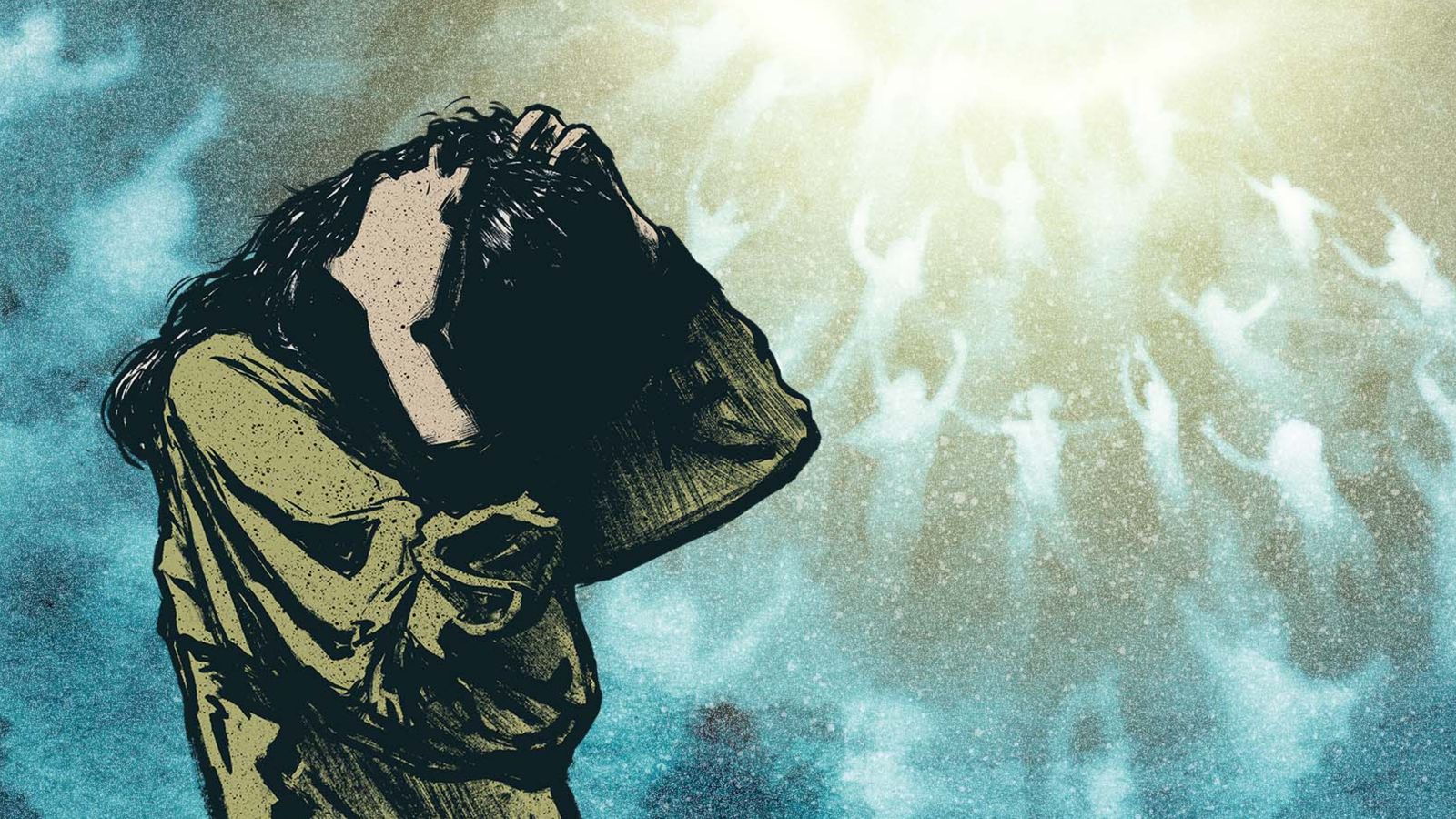 Thirteen-year-old April Ajoy had a sense something wasn't right. It was quiet in her Dallas house. Too quiet. Her brothers were gone. Her parents were gone. On her parents' bed, a pile of her mother's clothes signaled something terrifying.
Ajoy's mind began churning, trying to remember, trying to make plans. When was the last time she had sinned? Should she refuse the mark of the beast? At least, she thought, if she was put to the guillotine during the time of tribulation, it would be a quick death.
From the moment they are old enough to understand, millions of people raised in certain Christian communities are taught that the rapture is something that can happen at any time. Though there are different schools of thought as to how such an event would go, the basic idea is the same: Righteous Christians ascend into heaven, while the rest are left behind to suffer. However, it happens, it is something to be both feared and welcomed, to be prayed about and prepared for every moment of a believer's life.
Ajoy grew up in an evangelical church, surrounded by constant reminders that the rapture was just around the corner. She was taught to never sin, since it could be the very last thing she did before Jesus returned to Earth. Dramatic rapture-themed books and movies, created as fiction, were presented as real glimpses into the end of the world.
"When i was probably 8 or 9, I remember my brothers and I spending a good 30 minutes looking out into the sky," Ajoy tells CNN. "We took turns counting down from 10, and in that time, we were convinced Jesus would come back."
Now 34, Ajoy is one of a growing network of "exvangelicals" who have removed themselves from what they now view as the damaging beliefs of some evangelical, Pentecostal and Baptist churches. She runs a popular TikTok account discussing faith and, among other things, the effects of traumatic religious experiences that can last for years – even a lifetime.
Click here to read more.
SOURCE: CNN, AJ Willingham