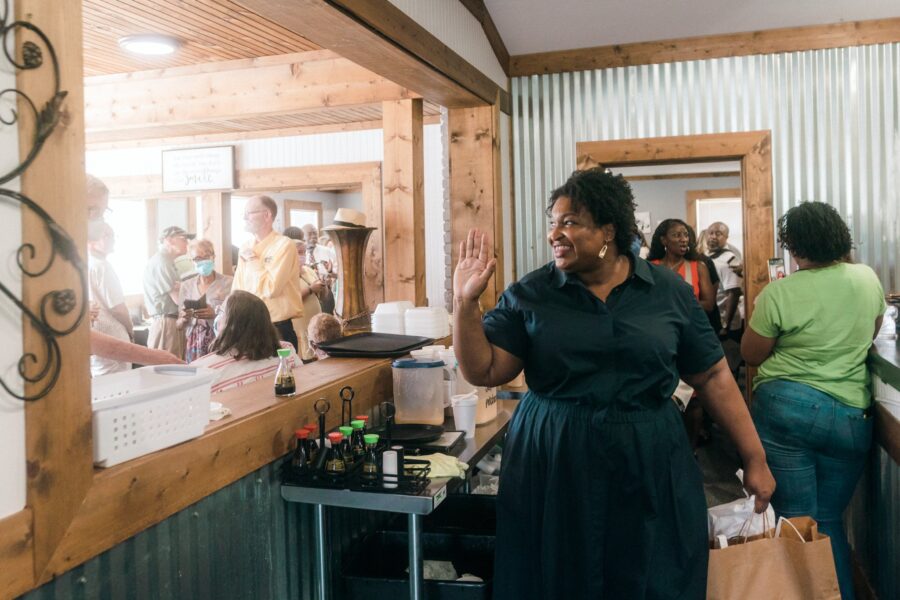 Democratic Gubernatorial Candidate Stacey Abrams Claims FETAL HEARTBEATS AT 6 WEEKS Are "Manufactured." This is not a Wise Statement if She Expects to Win
In a sign of absolute science denial and conspiracy theory, Democratic gubernatorial candidate Stacey Abrams claimed on Wednesday that "there is no such thing as a heartbeat at six weeks." She further added "It is a manufactured sound designed to convince people that men have the right to take control of a woman's body."
A heartbeat at six weeks is "a manufactured sound designed to convince people that men have the right to take control of a woman's body." – @staceyabrams https://t.co/v9aOk4LFqc pic.twitter.com/iROlw7BE1L

— Washington Examiner (@dcexaminer) September 22, 2022
Following the comments, Planned Parenthood, the apex predator of the baby killing world, updated their website. The update reflects Abram's talking point with the Washington Examiner pointing out:
"Planned Parenthood changed its website without any acknowledgment of modifications to say that under the five- to six-week mark of pregnancy, "a part of the embryo starts to show cardiac activity. It sounds like a heartbeat on an ultrasound, but it's not a fully-formed heart — it's the earliest stage of the heart developing." The same webpage previously said that "a very basic beating heart and circulatory system develop," per an archive of the page from July."
Adams denies six week fetal heartbeat, and is making it known as she runs for governorship.
Republican Governor Brian Kemp currently has a 4 point lead over Abrams in the latest poll
Abrams has been previously lauded by several progressives, including recording artist Lecrae, for being a role model for little girls: something she absolutely is not. She's responsible for the deaths of little girls. She's Margaret Sanger in black-face. There is nothing commendable about Stacey Abrams that can outweigh her wicked and evil support of abortion. Why? Adams denies six week fetal heartbeat.
A few years ago, Lecrae took time to pose for a photograph with the woman who wants to keep the wombs of American mothers a more dangerous environment than any slave ship to cross the Atlantic.
Posting to his Instagram account, Lecrae said:
Dear @staceyabrams, My daughter looks up to you and she's 9. Not because she's familiar with your stances and policies, but because you're a highly educated woman of color who fights for what she believes in despite opposition. She sees that she can be more than what society says. Thank you.
Source: Protestia
To read more, click here: https://protestia.com/2022/09/24/stacey-abrams-claims-fetal-heartbeats-at-6-weeks-are-manufactured-why-does-lecrae-fawn-over-her/