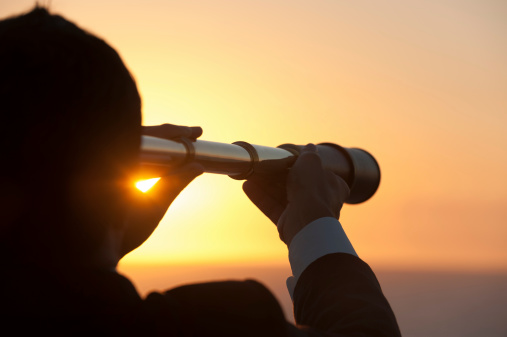 "For I know the plans I have for you, says the Lord. They are plans for good and not for evil, to give you a future and a hope"— Jeremiah 29:11 (TLB).
A recent discussion about my former career as an educator led me to share how God had intervened in my choice of college majors. When I first enrolled in 1971, my plans were to major in elementary education.
I've always enjoyed working with young children. I loved babysitting as a teenager and working in our church's nursery. However, when I first met with my college advisor, he said, "Carol, there are so many in that field, you'll have a difficult time finding a job after graduation."
Then, when he inquired about my favorite school subject, I didn't even hesitate. I excelled in English. Literature and penning my own stories, essays, and poems led to straight A's in the subject. When I graduated from college four years later, I was offered a high school job teaching English and journalism (my minor). Years later, I realized God's plans for me were the best.
God's Plans are Always the Best
At the time, I wasn't quite sure why God led me into secondary education. It was only after years of teaching that I realized how much I loved working with teenagers.
I had a passion for making sure they left my classroom able to communicate in writing, as well as having knowledge and appreciation of literature. Years later, some of my former students would contact me, letting me know the things I'd taught them now benefitted them in college or in their jobs.
While God's plans may not be what we expected, scripture affirms He does have plans for us—plans for good and not evil. He wants to give us a future and hope. More than that, He wants to use us for His purposes. Proverbs 19:21 says, "Many are the plans in a person's heart, but it is the Lord's purpose that prevails."  
Click here to read more.
SOURCE: Assist News Service, Carol Round