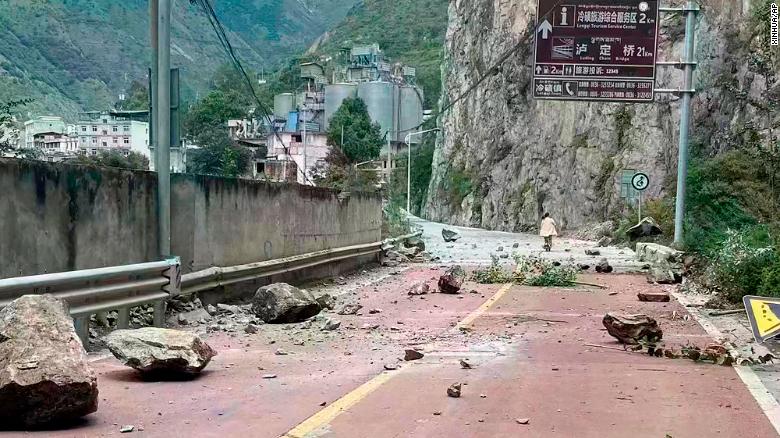 BREAKING: 6.6 Magnitude Earthquake Hits China's Southwestern Sichuan Province; at Least 65 Confirmed Dead; 248 Injured; 12 Remain Missing
At least 65 people are confirmed dead after an earthquake hit China's southwestern Sichuan province on Monday, according to Chinese broadcaster CCTV.
Aftershocks were still being felt on Tuesday, state media said, a day after the United States Geological Survey (USGS) said a 6.6-magnitude quake shook the region southwest of Sichuan's capital Chengdu around 1 p.m. Monday.
So far 248 injuries have been reported and at least 12 people remain missing, according to state media.
Images showed rescue workers carrying injured residents over makeshift bridges in Luding County, near the quake's epicenter.
Source: CNN
To read more, click here: https://www.cnn.com/2022/09/05/china/china-earthquake-sichuan-intl-hnk/index.html