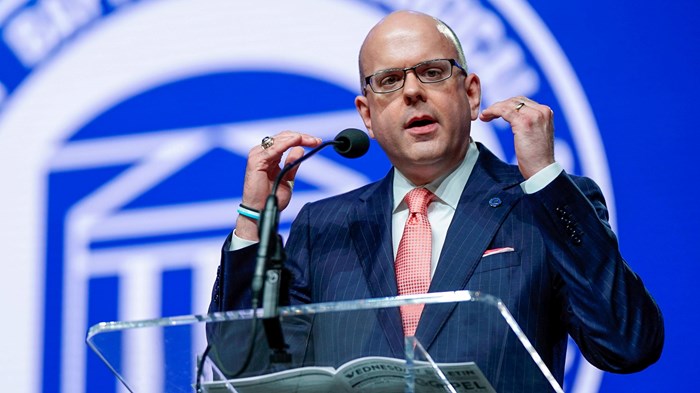 The president of the Southwestern Baptist Theological Seminary in Fort Worth resigned and has taken a role with another organization, the seminary announced Friday.
President Adam Greenway submitted his resignation to the board of trustees at the seminary Thursday at a regularly scheduled meeting and has accepted a role with the International Mission Board, the seminary announced in a news release.
"In receiving President Greenway's resignation, we express our deepest appreciation for his more than three-and-one-half years of service to his alma mater," chairman Danny Roberts said in a written statement. "He came to Southwestern Seminary during a difficult time of transition and has worked tirelessly to lead the institution to serve well the churches of the Southern Baptist Convention."
In February 2019, Greenway was named the ninth president of the seminary, one of the largest in the world, which has trained and commissioned more than 46,000 graduates to serve in local churches and global mission fields. The seminary was established on the Baylor University campus in 1908 and moved to Seminary Hill in Fort Worth in 1910, according to the seminary's website.
With Greenway's resignation, the board's executive committee voted to extend an invitation to O.S. Hawkins to serve as acting president and details about his appointment will be announced early next week.
Click here to read more.
SOURCE: The Dallas Morning News, Aria Jones