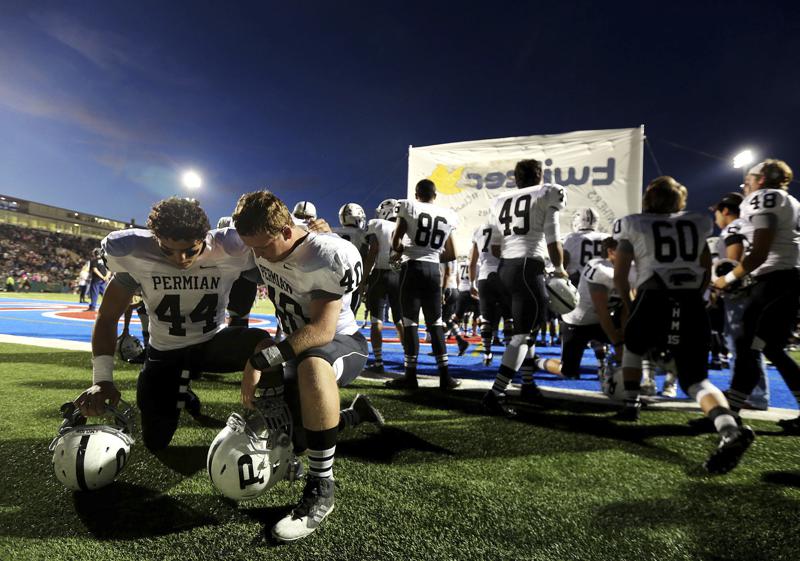 Some of the Faithful Who Follow Football and Other Sports Believe Their Prayers Influence the Outcome of the Game
Dolores Mejia thought the Chicago Bears could use a Hail Mary.
In fact, she said the prayer several times as she watched the 1986 Super Bowl, pairing the intercession to the Holy Mother with two other rosary staples — the Our Father and the Glory Be — before her team defeated the New England Patriots 46-10 and took home their first and only Vince Lombardi Trophy.
"I was ecstatic, but I couldn't believe it," she said.
While appeals to the divine are not a fundamental part of most sports fans' playbooks, Mejia and others like her believe prayer has the power to influence who goes home the victor. About 3 in 10 U.S. adults say they believe it can play a role in determining who wins a sporting event, and a similar percentage say God plays a role, according to a new poll from The Associated Press-NORC Center for Public Affairs Research.
Among fans of professional sports, 23% say they have prayed about the outcome of a contest, according to the poll. Religious background is a factor: 35% of evangelical fans say they have done so, compared with 21% of fans of other religious faiths. But professional sports fans don't have to believe to pray. The poll shows that 15% of nonreligious fans say they too have prayed for the outcome of a game.