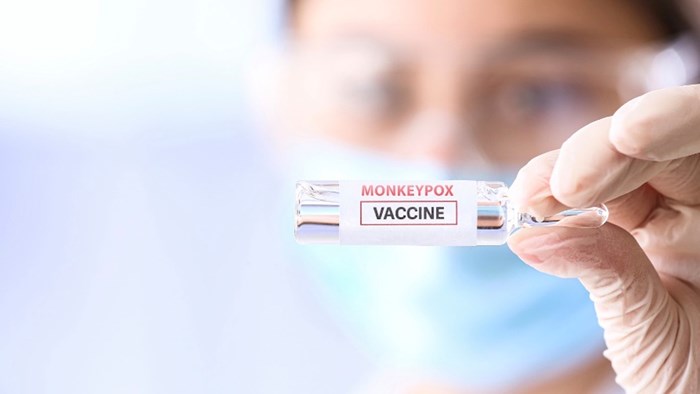 What Pastors and Churches Need to Know About Monkeypox Prevention, Which is Rooted in the Homosexual Community; Pastors Protect Your People, Especially You INCLUSIVE Pastors; Includes a Conversation with Dr. Que English. She serves as the Director of the Center for Faith-Based and Neighborhood Partnerships at the U.S. Department and Health and Human Services (HHS). (Part 1)
JA: What is monkeypox?
QE: Monkeypox is a rare disease caused by infection with the monkeypox virus. The monkeypox virus is part of the same family of viruses as variola virus, the virus that causes smallpox. It is not related to chickenpox. Monkeypox got its name when two outbreaks of a pox-like disease were discovered in 1958 in colonies of monkeys kept for research. The first human case of monkeypox was recorded in 1970. Prior to the 2022 outbreak, monkeypox had been reported in people in several central and western African countries.
KA: The U.S. declared monkeypox a public health emergency; what exactly does this mean?
QE: The Public Health Emergency (PHE) declaration signals that the Administration is taking the outbreak extremely seriously. We are elevating our response and hope it will encourage all Americans to take the virus seriously.
With the PHE in effect, we can coordinate more closely with states and jurisdictions to move faster and more efficiently in our response. In addition, the PHE should help elevate the need for more treatments, vaccine doses, and data to inform our understanding of how rapidly the virus has and could spread.
JA: What are the symptoms of monkeypox?
QE: Monkeypox symptoms are like smallpox symptoms, but milder, and monkeypox is rarely fatal. People with the virus will get a rash on their body and go through several stages, including scabs, before healing. Initially the rash can look like pimples or blisters and may be very painful or itchy.
Other symptoms of monkeypox can include a fever, chills, swollen lymph nodes, fatigue, muscle aches, and respiratory symptoms like a sore throat or cough. An infected individual may experience all or only a few symptoms, and some folks have flu-like symptoms before the rash.
Monkeypox symptoms usually start within 3 weeks of exposure to the virus. If someone has flu-like symptoms, they will usually develop a rash 1-4 days later. The illness typically lasts 2-4 weeks.
To read more, click here: https://www.christianitytoday.com/better-samaritan/2022/august/what-your-church-needs-to-know-about-monkeypox-prevention.html
(PART 2)
What Pastors and Churches Should Know About Monkeypox Plague, Which is Rooted in the Homosexual Community, Especially You INCLUSIVE Pastors
JA: What sort of precautions can churches take to reduce the risk of monkeypox?
QE: While human-to-human transmission of monkeypox virus primarily occurs by direct contact, it can also be transmitted during prolonged face-to-face contact.
If a monkeypox case has been identified in the community, consider the following actions:
Communicate with staff and community members. Provide clear information to them about monkeypox prevention, including the potential for transmission through close and sustained physical contact, including sexual activity.
Keep messages fact-based to avoid introducing stigma when communicating about monkeypox.
Isolate staff or community members who have monkeypox away from congregate settings until they are fully recovered. A person is considered infectious until there is full healing of the rash with formation of a fresh layer of skin. Flexible, non-punitive sick leave policies for staff members are critical to prevent spread of monkeypox.
Ensure access to handwashing. Soap and water or hand sanitizer with at least 60% alcohol should be always available. Anyone who touches lesions or clothing, linens, or surfaces that may have had contact with lesions should wash their hands immediately.
Clean and disinfect the areas where people with monkeypox spent time and avoid activities that could spread dried material from lesions (e.g., use of fans, dry dusting, sweeping, or vacuuming) in these areas. Perform disinfection using an EPA-registered disinfectant with an Emerging Viral Pathogens claim, which may be found on EPA's List Q, and follow the manufacturer's directions.
Provide appropriate personal protective equipment (PPE) for staff and community members who are in direct contact with people with known or suspected monkeypox infection. Also, provide PPE for those cleaning and disinfecting areas where people with monkeypox spent time.
Source: Christianity Today, JAMIE ATEN AND KENT ANNAN
To read more, click here: https://www.christianitytoday.com/better-samaritan/2022/august/what-church-leaders-should-know-about-monkeypox.html