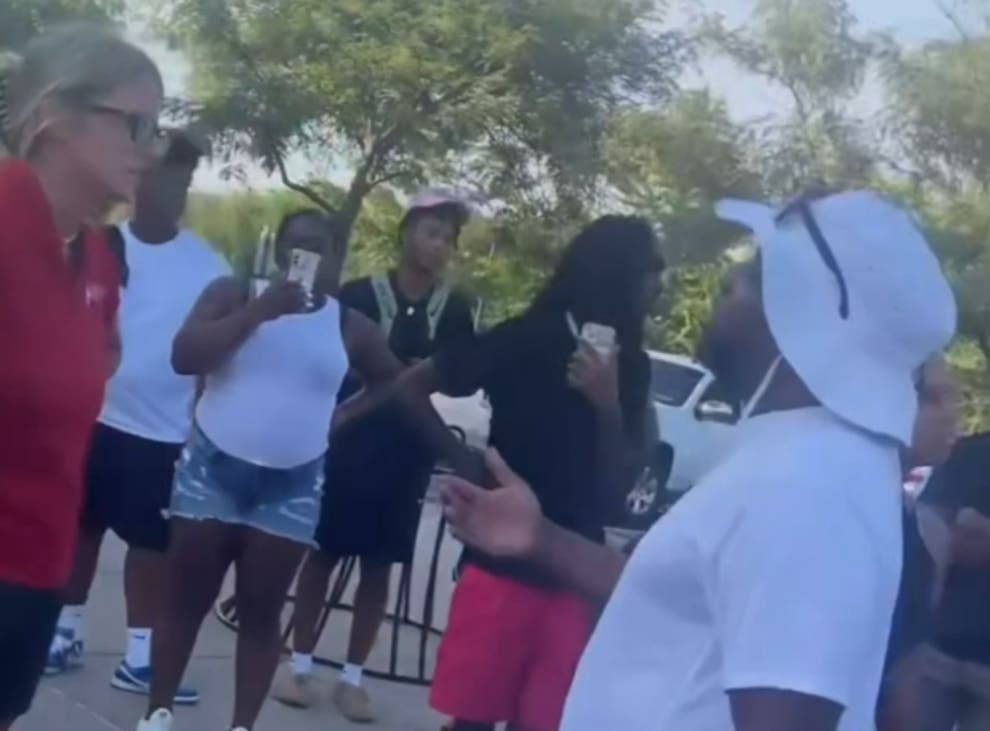 A water park outside Kansas city is under fire for racial discrimination after abruptly cancelling a Black teen's birthday party as guests began to arrive.
Chris Evans, who organised the party for 17-year-old Isaiah Evans, said he had signed a $1,900 contract to reserve the Summit Waves Aquatic Facility in suburban Lee's Summit city and host up to 250 guests at the party on Saturday. But when guests began showing up at the park, they were denied access to the facility.
Mr Evans said while he and his wife were en route to the park to join the festivities, he recieved a message from a park official saying, "this event doesn't represent Lee's Summit Waves and that my reservation was cancelled because she was uncomfortable".
By the time Mr Evans and his wife reached the park, police officers were on the scene to assist park officials in barring party attendees from entering the facility. Part of the confrontation between guests and security officials was captured in a video that went viral on TikTok, collecting at least 1.7 million views.
In the video, in which someone asks a park official "what are you uncomfortable with," someone replies, "Because we're Black. Because we're Black."
Click here to read more.
SOURCE: The Independent, Abe Asher