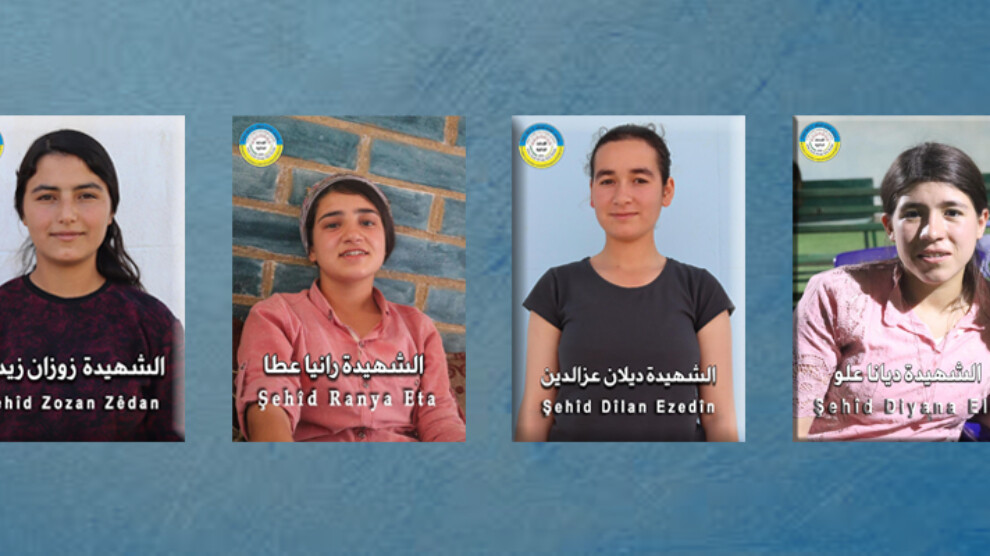 Four teenage girls were killed while playing volleyball after a drone struck a United Nations-funded education centre in northeast Syria, it is claimed today.
A Turkish drone allegedly targeted the girls' special education centre on Friday, killing four Kurdish girls and injuring 11 other people, the Autonomous Administration of North and East Syria (AANES) claimed in a statement later that day.
The attack on civilians has been condemned by a US commander fighting ISIS in the region, who stopped short of naming Turkey as responsible.
AANES said in its statement that the area of the attack was only two kilometres away from a US-coalition base, adding that the region had noticed increased "escalation of a systematic aggression" by Turkish forces.
"The attack resulted in the death of four children and the wounding of 11 people, all of them girls," the NES statement said.
Turkey has not confirmed it is responsible for the deadly attack, but the Turkish defence ministry said in a tweet on Friday that they killed five members of the Kurdish forces. It is not clear if the two reports are linked.
The Syrian Democratic Forces shared pictures on Twitter of what it claims are the four alleged victims, naming them as Ranya Eta, Dilan Ezedin, Zozan Zedan and Diyana Elo.
Click here to read more.
SOURCE: Mirror UK, Rachel Hagan