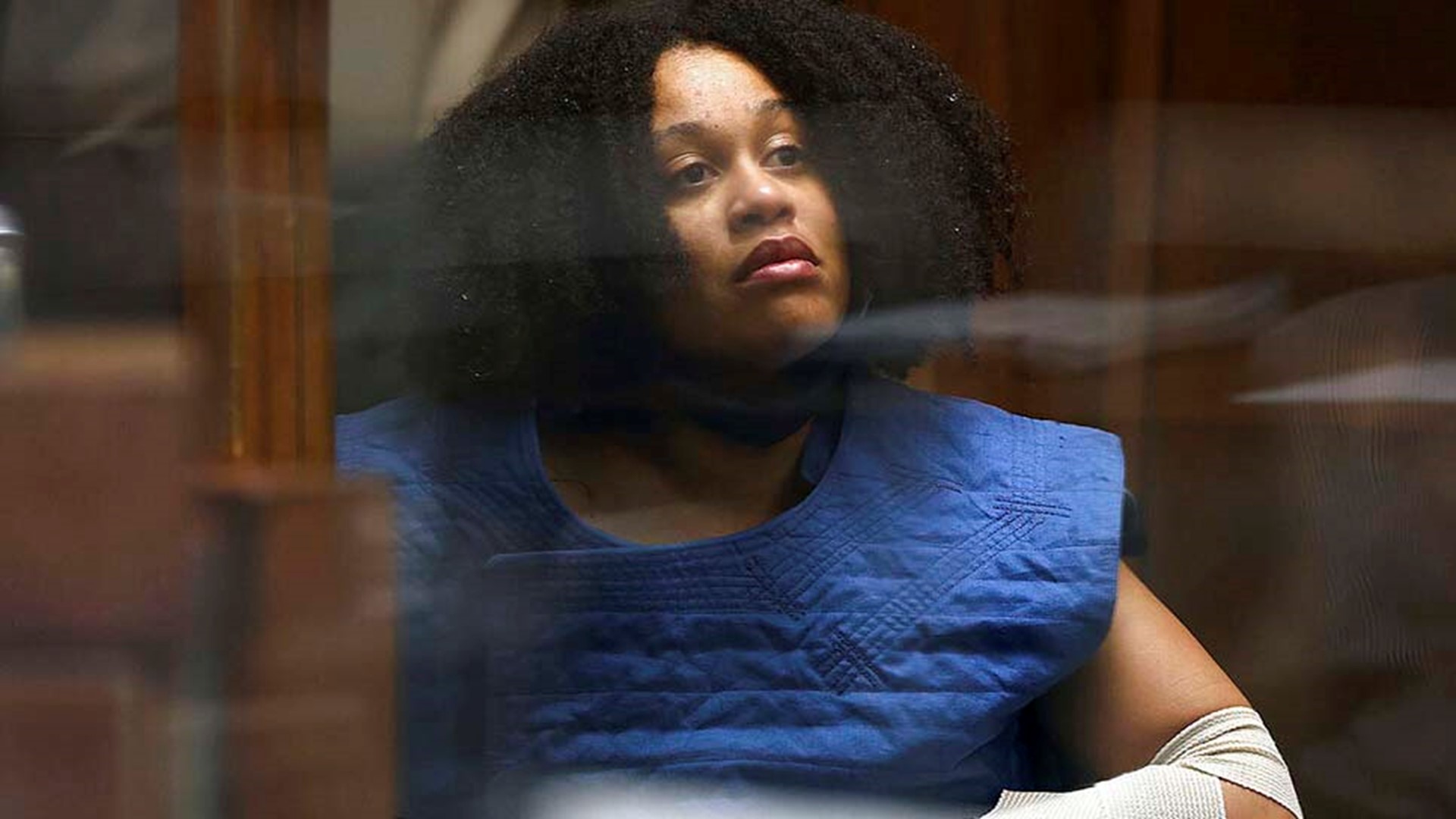 The traveling ICU nurse who killed six people in a horror crash in Los Angeles on Thursday after plowing her Mercedes 90mph through a busy intersection has a 'profound' history of mental illness and has been involved in 13 prior crashes but was still somehow subcontracted to work in a hospital and allowed to drive.
Nicole Lorraine Linton, 37, is in custody on six murder charges as a result of Thursday's crash.
Among those she killed was pregnant Asherey Ryan, 23, her one-year-old son Alonzo and Reynold Lester, the father of Asherey's unborn baby, who also died.
Two other female victims remain unidentified.
Linton is from Houston, Texas, and was in Los Angeles working as a contractor at the Kaiser Permanente West Los Angeles Hospital. She was working for the nursing contractor group AMN Healthcare, which she joined in October 2020.
AMN Healthcare did not immediately respond to inquiries regarding Linton's credentials on Tuesday.
Until 2009, Linton was working as a sales manager for General Motors, according to her LinkedIn profile. She began working in healthcare in 2010 as an 'extern' at NYU, despite not completing her nursing degree in 2015.
Click here to read more.
SOURCE: Daily Mail, Jennifer Smith